Issue #121 | January 2nd, 2022
Happy friggin' New Year's Shark!
What a wild year it's been. Going into 2021, nobody really knew what to expect. But all in all, it turned out to be a pretty awesome year. At least judging by the piles of wins coming in from Sharks like you. 
And I for one am even more excited for 2022. Especially because we've got a lot of special things in store.
But enough of my blabbing. Let's get the ball dropping on this New Year's-themed edition of  Shark Bites…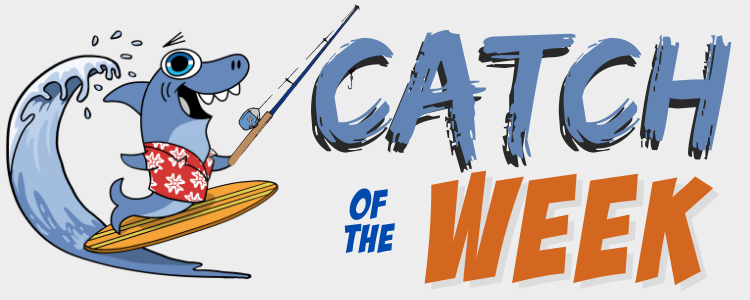 [Note: Catch of the Week is where we share some of the greatest weekly wins from Sharks that write in. If you'd like to be "nominated" for Catch of the Week, be sure to post in the Offline Sharks Private Facebook Group using #win. And you may be featured too. Now on to the good stuff…]
Up first we have a huge and awesome win from Tim Fahndrich. Tim says he doesn't post much—and that's because he must be busy. Just check out this monstrous deal he put together valued at $11,734 for just the first year! Great job Tim (and keep us updated on your future wins).
Up next, we have another huge win from Darren Fedorak—who's got his eyes on becoming our next Megalodon Shark (aka someone that we verified has hit 6-figures in sales per year in their agency). Here Darren tells us about two websites he sold for $2,500 each. And what I really love is that Darren used our easy, peasy Website Client System methodology to land these clients. (To learn more about Website Client System, check it out here:  https://www.websiteclientsystem.com/)
Plus, another double website win from Jill Ashton. If you notice, Jill says this client came from recommendations from her BNI Chapter. If you don't know BNI, it's well worth looking into. Nick and I used to land clients there all the time when we first started. Great job Jill and Darren!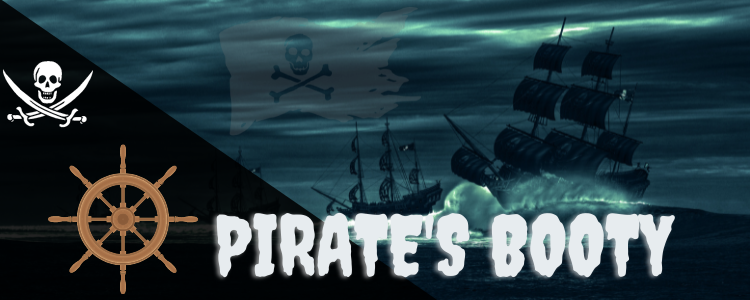 Welcome to "Pirate's Booty"—a curated stash of local marketing news and content for your reading pleasure. 
Today we're sharing a shiny, gold doubloon about how "Meta" is changing Facebook ads in 2022. Specifically, how audience targeting is changing in a few categories. If you do any sort of Facebook ads, this is a must read and you can catch it here:
Here's How Meta Is Changing Facebook Ads Targeting For 2022
The next piece of marketing "booty" for you is this totally free marketing calendar for 2022. This is a great "swipe & steal" calendar. Or a good jumping off point so you can begin thinking through your marketing strategy in 2022 (for yourself and your clients). Get it all absolutely free right here:

How To Suck At Sales
And Still Win Big!
The simple fact of our business is, it is entirely sales-driven. There is no getting around it. That's why Nick always laughs and jokes with me that he's not a "world-class" salesperson. And neither am I!
That's why this video from Nick is so darn good. Because it shares how he continually cranks out sales… even though he's admittedly not the best salesperson.
To find out how he does it, head here:
>>> Click here to learn Nautical Nick's easy sales techniques…

How To Sell More
Using Compassion
And Conversation
Compassion and conversation??? As our Project Manager, Cameron Roat, would say: "What is this a hippy convention!?!?" Ok, only kidding.
Because on this week's episode of "What's The Secret?", I sat down with special guest, Chandler Walker, to discuss a different way to do sales. 
Chandler is the founder of a health and fitness brand. And his goal is to end pushy sales—and replace it with something more compassionate. This is fully in line with our philosophy here at Shark HQ. And I think it will give you a whole new perspective on the art of persuasion.

"Goal Sweating" In 2022:
A NEW Take On Productivity
It's New Years which means one thing: Everyone is talking about goals!
Goals are cool. They're fine. There's nothing necessarily wrong with them. But they sure don't seem to work all that often.
I mean, how many goals have you set… only to take zero action and end up 1-year later in the exact same spot?
That's why on this week's Aloha Friday Local Marketing Jam Session, we chatted about a different way to crush your goals.
What is it? Well you gotta tune in to find out. Which you can do right here:

To continue the sales theme:
On January 14th, we will be going live for the first ever Offline Sharks Virtual Event. (Pretty cool, right?) And this event will be about one thing and one thing only:
Sales.
That's right! We're finally unveiling all the sales techniques we've used to build 6-figure agencies. And right now, you can get a ticket for just $21!
I won't say much more here. Because I'm sure you'll be hearing about this again soon. Plus, you can get all the info you need right here:

That's all for now. Hope you enjoyed. And hope you are ready to kick some serious fin in 2022.
I'll be back in your inbox tomorrow with a juicy sales tip you do not want to miss.
Mahalo,
Tom Gaddis
P.S. Hungry for more content? Here are three easy ways we can help you today:
Agency Growth Machine – Our highly-popular directory strategy that makes YOU a local influencer.
Shark Alliance – Want to see my step-by-step roadmap to go from $0 to 6-figures in sales each year? Click here to learn more and try it for a full 30-days for just $1. 
Remote Millionaires Coaching Program – Schedule your free Breakthrough Call to learn the strategy we use to build remote business to 6-figures a year from scratch.