Issue #127 | February 13th, 2022
Aloha Shark,
On today's edition of Where In The World Is Nick Ponte… our good pal touches down in The Lone Star State—aka Austin, Texas (that's where the picture above was taken). And he even got to enjoy some fine bbq while there. 
That's one of the reasons we love the remote business model so much. It's not that you have to travel all the time. It's that you can travel if you choose too. And if travel isn't your thing, it still gives you tons of flexibility to take up hobbies or go to happy hour or do whatever it is you enjoy doing.
And on that note, let's dive into this profit-pumping edition of Shark Bites…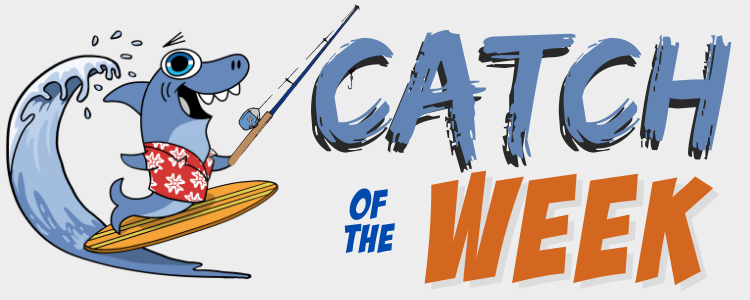 [Note: Catch of the Week is where we share some of the greatest weekly wins from Sharks that write in. If you'd like to be "nominated" for Catch of the Week, be sure to post in the Offline Sharks Private Facebook Group using #win. And you may be featured too. Now on to the good stuff…]
Below you'll find wins from Randy Bett, Jocelyn Correa Wing, Cody Weaver, and Isabel Pizarro.
Randy scored a sweet Squarespace site rebuild. And Isabel closed an annual subscription to Review Pops (which we promoted a while back). 
Jocelyn, one of our Remote Millionaire Members, got a FAT $13,000 per year contract. And Cody Weaver got a whole handful of wins that equal $4,000 upfront with another $2,300+ in monthly recurring tacked on. Great job everyone and thanks for sharing your wins.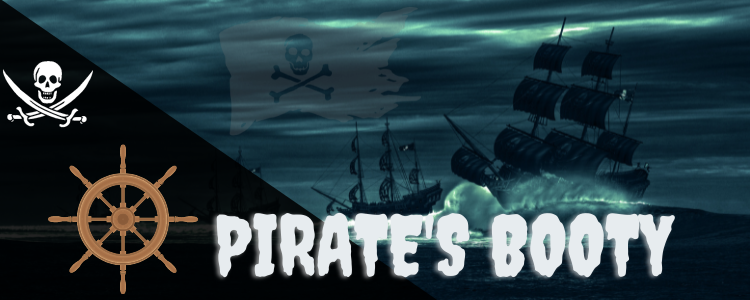 Welcome to "Pirate's Booty"—a curated stash of local marketing news and content for your reading pleasure. 
One of the most common questions I get asked is about TOOLS! What tools I use to run my business(es). Well below find an article eight more than 30 expert-approved tools you can use to help your content marketing:
What's In Your Toolkit? 30+ Expert-Approved Content Marketing Tools
The next article is close to my heart. Because as you may know, I'm an advertising nerd! I love reading old ads and hearing the stories behind them and why they worked. That's why we're sharing this article about 10 Advertising Campaigns And Why They Work. But don't worry if you don't run paid ads. Reading this will still help you understand marketing and you can use these ideas in almost any service you offer:

How To Go From "Startup"
To CEO Of Your Agency
Today Nick wanted to share this "re-run" episode he filmed a while back. The reason is, someone on our Friday Live Show asked us about going from "startup" to CEO.
It's a great question. But before you can answer that question, you have to know what it means to be the CEO.
And in this video, Nick shares a little how he did it in his agency. And inside you'll see him map out the organizational structure and different departments inside Nick Ponte Marketing.
Check it out here:
The Double Your Revenue Plan
On this weeks Aloha Friday Local Marketing Jam Session… we chatted about the "double your revenue plan". How does it work?
Well let me say that this plan does not require you to take on any new clients. And you don't have to learn anything new. In fact, all this plan takes is to send a few emails to past and current clients and prospects.
Sound too good to be true? It's not! To  find out how it's done, tune into the Live Show replay here:
Something different:
This week we'll be joined by a special guest who will be showing us a hidden feature in Facebook ad targeting that allows for a totally unique type of campaign.
I don't want to spoil the fun here… especially because I'll be sharing more about it this week. But for now just let me say that this is a very unique way of doing things. And it is as "set it and forget it" as they come.
It will take work to get going. But once set up, you're almost sure to see sweet, juicy monthly recurring revenue flow in.
We'll go live on Wednesday, February 16th at 3 pm ET / 12 noon PT 
To register, head here:
A quick last thought:
I know that you likely see a lot of bright shiny objects. And you want to buy them all. There's a time and place for that. If you're learning and eager, sure it can help.
But there's a time when you need to pull up your britches and get down to work. What I call "revenue-producing activities". So if you find you're not making any progress, be sure to focus on those few things that will really make the difference.
Talk soon!
Mahalo,
Tom Gaddis
P.S. Hungry for more content? Here are three easy ways we can help you today:
Agency Growth Machine – Our highly-popular directory strategy that makes YOU a local influencer.
Shark Alliance – Want to see my step-by-step roadmap to go from $0 to 6-figures in sales each year? Click here to learn more and try it for a full 30-days for just $1.
Remote Millionaires Coaching Program – Schedule your free Breakthrough Call to learn the strategy we use to build remote business to 6-figures a year from scratch.