Issue #129 | February 27th, 2022
Aloha Shark,
Why are we always yapping away about building a remote business? The picture above should give you a good idea.
That's Nick with his niece and nephew hanging in sunny Austin, Texas. And that's the power of building your business the way Nick has done. It gives you an incredible amount of freedom to do almost anything you like.
Helping you do just that is our #1 goal here at Shark HQ. (Especially in our newest course launching this week… more on that below.)
So without further ado, let's dive into this edition of Shark Bites…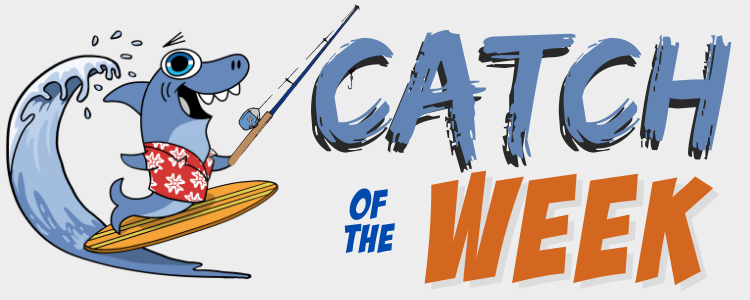 [Note: Catch of the Week is where we share some of the greatest weekly wins from Sharks that write in. If you'd like to be "nominated" for Catch of the Week, be sure to post in the Remote Agency Owners Facebook Group using #win. And you may be featured too. Now on to the good stuff…]
The wins just keep rolling in… And some great wins these are! We got:
Norm Thomas who closed a fat $5,000 website deal… with up to $2,400 per month residual added on! Now those are the types of deals that really move the needle. 
Chandra Rao with another website win at $1,500!
Olivier Leca with two wins (we've been hearing lots of Olivier so he must be putting in a lot of work!). One with a local website build at 1,200 Euros. And other for 697 Euros for a year of Lead Bubble (look at the post and it only took 5 minutes to sell the client!).
Last but not least, JT Trusedell getting lots of leads and two new clients from his brand new AGM Directory Site. 
Great job everyone. Keep up the good work and thanks for posting your wins in the group!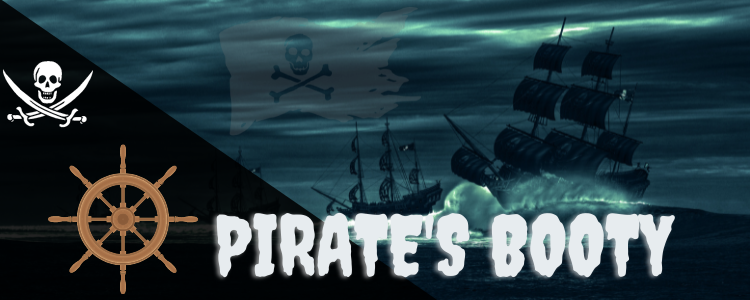 Welcome to "Pirate's Booty"—a curated stash of local marketing news and content for your reading pleasure. 
Ok, maybe this is obvious, but it's worth saying: When it comes to clients, trust is everything. Which is why we're sharing this pirate's tale of client trust in paid media. Just a note: The article starts off a bit slow (it tells you why trust is important… but you already knew that!). But then it gets into the how to build trust part. Well worth reading which you can do here:
Why Client Trust Is Essential In Paid Media And How To Build It
Next, an update from everyone's favorite social media app… Instagram (some haters call it Instaspam… but that's a topic for another time). This article talks about a new feature that lets any account share links in stories. This could be a new way to market for your social media clients. Find out more here:

Where To Start When
Building A Remote Business
New Facebook Group, who dis? Ok, joking aside, we did recently rename our Facebook group to the Remote Agency Owners Facebook Group. 
And along with the rename, we shot a few videos that share a bit more about how our best students hit 6-figures and beyond.
It is totally free. And all you have to do is join the group to get access. (If you were in the Offline Sharks Private Facebook Group, you'll still have access. Same group, different name.)
This video shares how Nick went from $17 an hour as an auto-mechanic… to having a $400,000 per year agency. To find out more, head here:

4 Types Of Local
Marketing Clients
(And Which To Target When)
Ready to dive into some meat and potatoes strategy that could take your business revenue to infinity and beyond?
Then check out this week's Aloha Friday Local Marketing Jam Session. Because on it, we shared one of the most important pieces of strategy on the planet. Which is which types of clients are there… and which are the best to target when?
If you've been struggling to land clients, this could be the secret sauce you've been waiting for. If you already have clients, this could potentially add a "zero" to your revenue.
Either way, it's sure to put some hair on your chest. Find out more here:

How To Hit The
Home Services
JACKPOT!
Big news:
Next week we're launching our newest course Home Services Jackpot. I won't say much here since I'll be sharing more about it this week…
But suffice it to say that this course helps you land home services clients until your head spins. The best part is, this is very done-for-you.
So it's perfect to scale. To get your start. Or to add as an additional funnel or service.
Want to learn more?
Then keep a gill peeled tomorrow for my email. I'll be sharing more about it then… 

That's all for now. Like I said, tomorrow I'll be sharing more about our upcoming course.
Plus, I'll be sharing lots of tips.
So even if you don't think you'll buy the course (and it will be extremely cheap, so it's not like it will break the bank) you'll definitely want to tune in for the emails.
Talk soon!
Mahalo,
Tom Gaddis
P.S. Hungry for more content? Here are three easy ways we can help you today:
Agency Growth Machine – Our highly-popular directory strategy that makes YOU a local influencer.
Shark Alliance – Want to see my step-by-step roadmap to go from $0 to 6-figures in sales each year? Click here to learn more and try it for a full 30-days for just $1. 
Remote Millionaires Coaching Program – Schedule your free Breakthrough Call to learn the strategy we use to build remote business to 6-figures a year from scratch.