Issue #132 | March 20th, 2022
Aloha Shark,
That picture above is of Nick catching a blue bird powder day in Brighton, Utah. Incidentally, this was the same day of our double encore for Virtual Fortune Roadmap. 
Just goes to show you how much of a business beast Nick really is. Plus, goes to show you we know what we're talking about when it comes to building a remote business that doesn't take up your life… but fits perfectly in it.
To help you do more of that, let's dive into this edition of Shark Bites.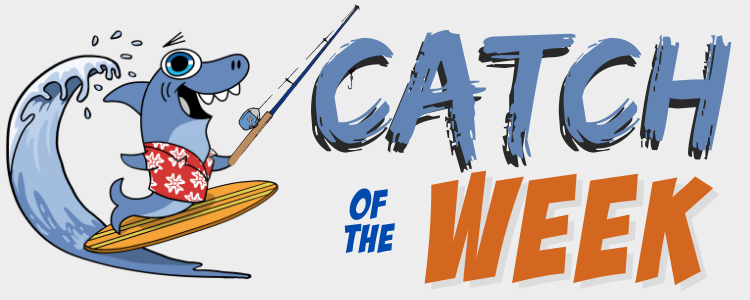 [Note: Catch of the Week is where we share some of the greatest weekly wins from Sharks that write in. If you'd like to be "nominated" for Catch of the Week, be sure to post in the Remote Agency Owners Facebook Group using #win. And you may be featured too. Now on to the good stuff…]
And the wins keep piling up! This week:
A small but mighty win from April Jay. Who very wisely helped a hair salon with their Google profile. Keep pushing and that could turn into a long-term client for months to come!
Another small but mighty win from Myrlene Thomas who sold a photography website for a cool $500.
Another great week for Jill Ashton who landed a handful of website wins worth more than $3,500! (Plus, another $250+ per month thrown in.) Great job Jill!
Our very own Maui local, Devin Atkins, who raked in $2,750 worth of recurring on just one offer… 
And last but certainly not least, our Remote Millionaire member and latest Megalodon Shark, Jocelyn Correa Wing launched a new AGM site with Randy Bett. Great job! 
Good work everyone and thanks for posting your wins!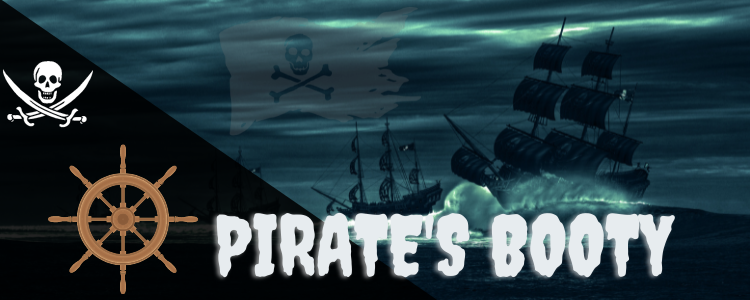 Welcome to "Pirate's Booty"—a curated stash of local marketing news and content for your reading pleasure. 
Another shiny gold doubloon from the Offline Sharks Private Treasure chest. This one all about the SEO mistakes you need to stop making ASAP. This piece of "booty" not only shares the most common (and deadly) SEO mistakes. But it also shares how to fix them… and some nifty tools to help you along the way. Catch it here:
Top SEO Mistakes You Need to Stop Making Now
What's the secret to creating amazing content for your clients? Well asking the right questions is one of them. That's because clients are usually a lot smarter than they may seem. And usually, they just need a little help to let the genius flow. Which is where the 10 questions below come in. Find them here:

How To Land A Client Without Samples, Experience, Or Even A Website
The old Catch-22.
You can't land clients without samples and experience. But you can't get samples and experience without landing a client!
If you find yourself in that situation, not to fear. Because Captain Nick of the Offline Seas is here to put this myth to rest once and for all. To do it, he filmed this video all about "authority hacking" your next client. Find out how it's done right here:

How To Stack And Grow
Passive Recurring Revenue
To The Moon And Back
On This week's Aloha Friday Local Marketing Jam Session, we sat down to chat:
Recurring revenue.
But not just any old recurring revenue. Recurring revenue that can stack and grow and scale (in theory) infinitely.
The reason this is so powerful is because it takes away the whole "one hour pay for one hour work" thing. Instead, you can keep growing and stacking your revenue. Without growing and stacking your workload.
To find out how it's done, tune into the Live Show replay right here:

In case you missed it:
This week we went live for one of the most powerful trainings we've ever done. It's called Virtual Fortune Roadmap. And it's all about building a business that you own as an asset… rather than as just another job you create for yourself.
This training is up for a very limited time only. 
And if you're serious about making money online, I highly recommend tuning into it. In fact, I'm not sure there's anything we've ever put out for free that even comes close to this.
To find out more and see the strategy that makes everything we do and teach here at Shark HQ tick, head here:

A final thought before we go:
This week we've been talking all about owning your business as an asset. And I know this may seem a little bit advanced depending on where you're at.
For that I say two things:
First, if it does feel too advanced, that's ok. Put this "on the shelf" (so to speak) for a while and come back to it after you've had some success getting clients.
That said…
It's never too early to get started on the right path. It's like building a house. You wouldn't wait until the end to figure out what type of roof you're going to use.
Because you have to build it from the ground up with the roof (and everything else) in mind.
Just some food for thought.
Talk soon!
Mahalo,
Tom Gaddis
P.S. Hungry for more content? Here are three easy ways we can help you today:
Agency Growth Machine – Our highly-popular directory strategy that makes YOU a local influencer.
Shark Alliance – Want to see my step-by-step roadmap to go from $0 to 6-figures in sales each year? Click here to learn more and try it for a full 30-days for just $1.
Remote Millionaires Coaching Program – Schedule your free Breakthrough Call to learn the strategy we use to build remote business to 6-figures a year from scratch.