Issue #151 | July 31st, 2022
Aloha Shark!
And a very fine Aloha it is. And that's because we launched the new Remote Millionaires Podcast this week and already hit #51 in US Business and Entrepreneurship!
If you haven't checked it out, be sure to do so here: https://www.offlinesharks.com/rm-podcast.  
And with that out of the way, let's dive into this round of Shark Bites…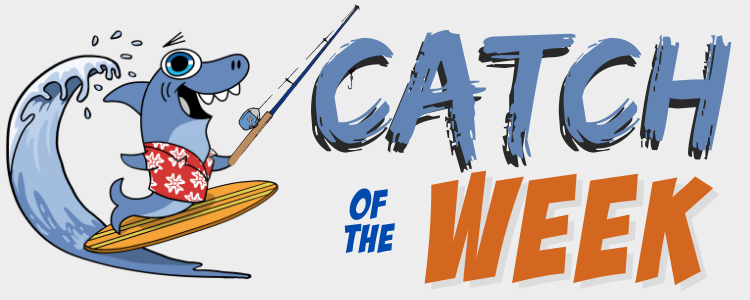 [Note: Catch of the Week is where we share some of the greatest weekly wins from Sharks that write in. If you'd like to be "nominated" for Catch of the Week, be sure to post in the Remote Agency Owners Facebook Group using #win. And you may be featured too. Now on to the good stuff…]
This time on "Catch of the Week…"
Up first, Mr. Remote Millionaire himself, Nick Ponte who upsold a social media posting client from $297… to $1,297. $1,000 every month in extra revenue 🙂
Then there's Remote Millionaire, Rick Upshaw, who sold a $2,400 + recurring revenue client WHILE GETTING HIS BATTERY CHANGED. In other words, he turned a setback into a victory. Great job!
And Sherri Sanderson who landed her first ever LeadBubble client! And. a hefty client at that. 
Remote Millionaire, Scott Mizener, lands a FAT solo postcard client. That's why we love postcards and direct-mail so much.
Then Oliver Leca writes in with a HUUUGE client that will be worth some $5,000+ by the end of the project.
And last but not least, Remote Millionaire, Jeffery Trusedell, sold a reputation management deal to an existing client. 
Great job everyone and thanks for writing in with your wins!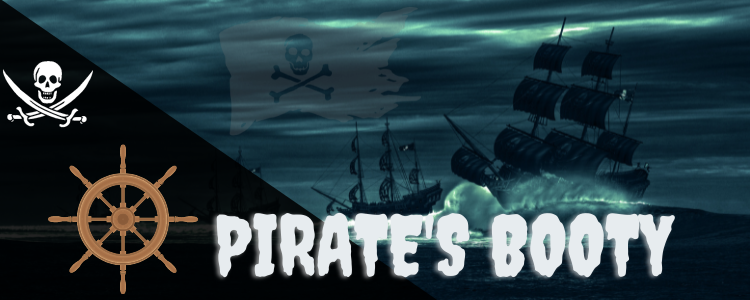 Welcome to "Pirate's Booty"—a curated stash of local marketing news and content for your reading pleasure.
Today, I'm sharing two links from my new favorite podcast to hit the airwaves. And the podcast just so happens to be mine! In episode #2 you'll hear how Norm "The Norminator" Thomas went from being a freelance web designer… to landing oodles of deals as a bonafide agency owner. Listen to it here:
From Freelance Web Designer to Remote Business Owner with Norm Thomas
And in episode #3, you'll hear Jill Ashton is scaling her family-run agency. And how you can start focusing more on the operations side of your business to make it grow. Listen in here:
Scaling My Business The Remote Millionaires Way With Jill Ashton

Start Here If You Want
To Build An Agency
Every episode of the Remote Millionaires Podcast will bring you expert advice. But the first episode is a little special.
And that's because it was with Mr. Remote Millionaire Nick Ponte. On it, we laid out the foundations for a successful remote business. And what it even means to be a Remote Millionaire anyway. 
If you're just getting started, this will give you the perfect first steps. But that said if you're more experienced, this will show you the final goal too.
To check it out, head here now:

What To Do If You're Spinning Your Fins
Why do so many fail to make progress online? Why do some people struggle for years while others seem to ooze success? And how can you go from spinning your fins to making consistent progress each and every day?
Those are just the sort of questions we answered on this week's Aloha Friday Local Marketing Jam Session. Because this week we talked about the REAL secret to seeing consistent results. 
To find out what we reccommend, dive in head first below:

Well Shark—that's it for now. Thanks for playing this round. And thanks for making the launch of the Remote Millionaires Podcast a success!
We have something else going on this week which is very close to our heart. And fits in perfectly with the Remote Millionaire lifestyle. (Which is NOT about being a millionaire. But about living like a millionaire way before you've made your first million bucks.)
I'll share more on that tomorrow. Talk soon!
Mahalo,
Tom Gaddis
P.S. Hungry for more content? Here are three easy ways we can help you today:
Agency Growth Machine – Our highly-popular directory strategy that makes YOU a local influencer.
Shark Alliance – Want to see my step-by-step roadmap to go from $0 to 6-figures in sales each year? Click here to learn more and try it for a full 30-days for just $1. 
Remote Millionaires Coaching Program – Schedule your free Breakthrough Call to learn the strategy we use to build remote business to 6-figures a year from scratch.