Issue #153 | August 14th, 2022
That above is me getting my butt kicked at my morning workout. Truth be told, working out was the LAST thing I wanted to do that day… 
Which is why I made sure to make it the FIRST thing I did. Otherwise, it would've been far to easy to put it off and say I was too tired.
So whether it's prospecting… sales calls… client management… setting up systems… or whatever… be sure to do the things you need to do to thrive.
Or suffer the consequences. And to help you and your business thrive, let's dive into this round of Shark Bites…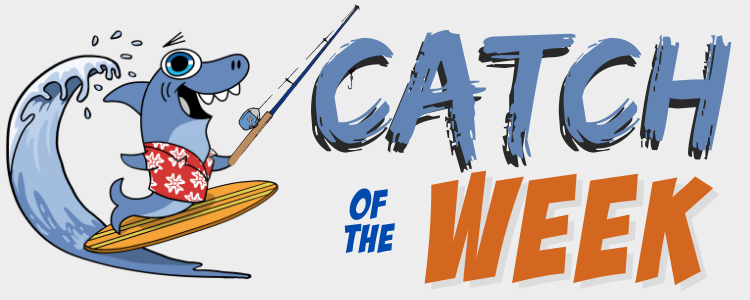 [Note: Catch of the Week is where we share some of the greatest weekly wins from Sharks that write in. If you'd like to be "nominated" for Catch of the Week, be sure to post in the Remote Agency Owners Facebook Group using #win. And you may be featured too. Now on to the good stuff…]
This time on "Catch of the Week…"
Up first, we have Taylor Stillman writing in with a motley of wins! See how it starts with a small, $300 design gig… but quickly grows into more and more… and ends with a monthly recurring deal? That my friend is the art of the upsell.
Next, we have Cody weaver checking in from beautiful Costa Rica with a HUGE $2,400 website deal… that his team closed while he sipped margaritas. Jeez tough life. Just kidding Cody, great job!
Then there's Sean Sherrod telling us about a nice $997 set up PLUS monthly recurring.
And Randy Brett with a $950 deposit on a dumpster rental website update (weird but cool niche). 
Next we have Primetime Promotions Winnipeg who turned a free foot-in-the-door gig… into cold hard cash. Worth reading what he said because there's a lot of value there for the new agency owner.
And last but certainly not least, our own Nick Ponte landed a $1,500 per month PPC client in a very cool niche: Canoe Sailing. 
Great job everyone and thanks for sharing your wins!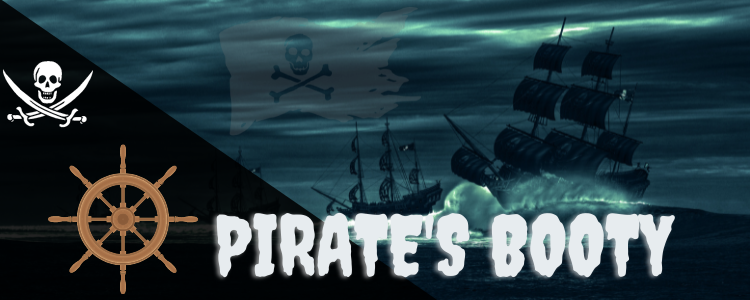 Welcome to "Pirate's Booty"—a curated stash of local marketing news and content for your reading pleasure. 
Up first, an article about Meta and how Meta is bringing automation to small business advertising. This might not be applicable to everyone. But it is pretty interesting and well worth a read to stay up on the trends of the industry. 
What does it really take to make it online? That's revealed in this article telling you 3 key principles you need to succeed:

Have You Subscribed To The New Remote Millionaires Podcast Yet???
No seriously, have you?
Because the Remote Millionaires Podcast is (in my clearly biased opinion) one of the best ways to get a constant "drip" of quality info and inspiration.
In fact, I daresay that if you add business podcasts into your daily or weekly routine, you'll only see your expertise… your motivation… and your income rise. And the best part is, you can listen while you do chores or clean the dishes!
In any case, the first 3 episodes are live now with more on the way! Catch them all right here:
How To Prospect Like
A Local Marketing Machine!
On this week's Aloha Friday Local Marketing Jam Session… we chatted all about… 
Prospecting!
That's right. Not only is this one of the most important topics in all of marketingdom… but it is the fastest way to take you form struggling to making a pretty penny in no time flat.
So how do we recommend you go about prospecting? Find out right here:

Well, that's it for today. Thanks for playing this round of Shark Bites.
This week, we have something planned that will help show you how to land clients… all while building incredible amounts of prestige and influence in your local market.
Cool stuff. More on that soon.
Mahalo,
Tom Gaddis
P.S. Hungry for more content? Here are three easy ways we can help you today:
Remote Millionaires Podcast – Get free weekly episodes about growing a lifestyle business from anywhere in the world. 
Agency Growth Machine – Our highly-popular directory strategy that makes YOU a local influencer.
Shark Alliance – Want to see my step-by-step roadmap to go from $0 to 6-figures in sales each year? Click here to learn more and try it for a full 30-days for just $1. 
Remote Millionaires Coaching Program – Free 15-Minute Agency Strategy Call with our team.