Issue #180 | February 19th, 2023
Aloha Shark!
And welcome to Shark Bites.
 If you're new around here. Shark Bites is our weekly "digest" that recaps some of the best content we put out during the week.
Plus, we share wins from our community and helpful links from around the web.
So be sure to check back here weekly to see the latest on what's going on. 
Anyway, you'll see in the picture above that I'm enjoying a cigar and a coffee with one of our Remote Millionaire Ambassadors, Phil Aggani.
Phil and the other Ambassadors hang out in the Remote Marketing Agency Owners Private Facebook Group helping to answer questions and give advice.
So feel free to join the group by clicking the link above and connect with them.
There's another little blurb on them below so you can get all their names. 
But in the meantime, let's dive right into this round of Shark Bites…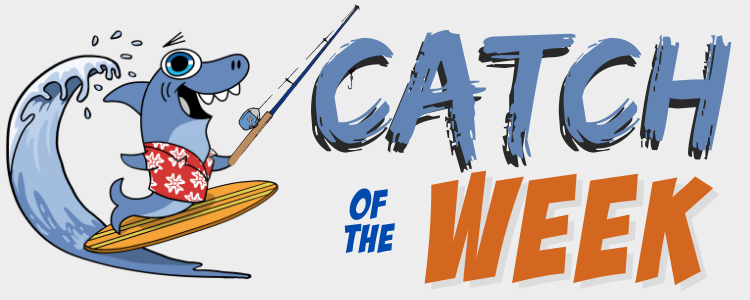 [Note: Catch of the Week is where we share some of the greatest weekly wins from Sharks that write in. If you'd like to be "nominated" for Catch of the Week, be sure to post in the Remote Agency Owners Facebook Group using #win. And you may be featured too. Now on to the good stuff…]
This time on "Catch of the Week…"
Up first, Michael Marquez writes in with a long-awaited win! As he says, "every second counts". So start moving in the right direction today and make those seconds count!
Next, Ben Denny lets us know that he recently closed a lawn care client through a referral. Referrals are one of the best sources of leads. Great job Ben!
Then we have Marvin Drobes who had a weekend win. This one a $500 website with a $380 per month in recurring added on. (That's a cool $4,560 he can bank on over the next year.)
And last but not least, Olivier Leca lets us know that he had a BIG deal worth $4,104. Don't need too many of those to start adding up. Great job!
Another great week! Be sure to write in to the Remote Marketing Agency Owners Private Facebook Group using "#win" so we can feature you in next week's "Catch of the Week".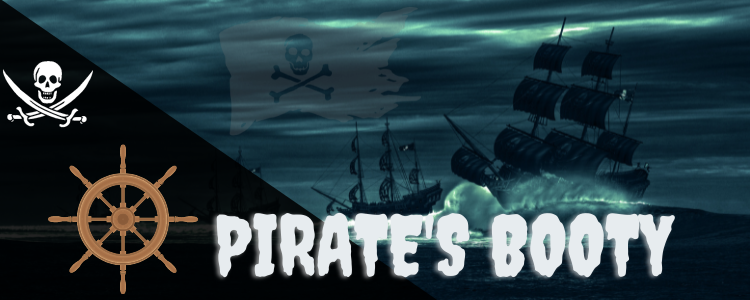 Google recently expanded their guidance on using links. And not surprisingly, it more or less matches what was already considered best practice. So good news there.
But, there are some things you can learn from this updated info. And this article gives you 4 of the most important takeaways. You can find it right here:
Four Takeaways from Google's Updated Link Guidance
Another Google ditty. This one from John Mueller on the topic of keyword-rich domains. Are they good? Not exactly… In fact, John advises against keyword-rich domains and gives 5 reasons why.
You can find out more about this by reading the article here:

I feel like there's this myth out there that at a certain point you'll "make it" and never have any sort of struggle or setbacks in business.
Unfortunately, that's not true.
Life is life after all.
And even if you're a success, things can happen that are confusing and chaotic.
Which is ok.
Because if you know what you're doing, you can handle these setbacks like a pro. And you won't crumble and fall like most people.
Which is what Episode 29 of the Remote Millionaires Podcast is all about.
It's all about how you can handle setbacks and keep moving forward to your dream of owning a fully-remote business.
Tune in now by going here:

As I said up top, we have a handful of Remote Millionaire Group Ambassadors that help out our community.
So whether you're new to this community or have been part of it for years, you should feel free to reach out to these group ambassadors and get their help.
You can see all of them above.
Remember, the best way to connect with them is by tagging them in your comment or post inside the Remote Marketing Agency Owners Private Facebook Group.
So be sure to join there if you haven't yet.
What's the most important thing to think about when starting a business?
It's your clients and customers. Or what some call your "market".
After all, it's much easier to sell hamburgers to a starving crowd of meat-lovers… then it is to sell them to a group of well-fed vegans.
Strangely enough, marketing services are much the same.
If you find the right "starving market"… sales come in easy as pie.
And guess what?
On this week's Aloha Friday Local Marketing Jam Session (which is our weekly "Local Marketing Variety Show")… we chatted all about finding "starving markets" and landing high-ticket clients.
The replay is up now and you can tune in by going here:

Thanks for playing this round of Shark Bites.
If this was your first time tuning in, a giant hello and welcome. And if you're a regular around these parts, then a welcome back.
And remember, our new course Professional Services Payday is heavily discounted until Tomorrow, Monday, February 20th at Midnight Pacific only.
After that, it's going up in price.
So if you want in, get all the details right here:
https://www.offlinesharks.com/psp 
Until next time… 
Mahalo,
Tom Gaddis