Issue #183 | March 12th, 2023
Aloha Shark!
We're only about a week away from one of my favorite times of year—Spring.
This morning was also the start of Daylight Savings. Which means we lost an hour off the clock.
So for a lot of people with full-time jobs, waking up tomorrow is going to be rough.
Luckily for us, we run agencies.
Which means, we can sleep til noon if we like!
And if you currently work a full-time job, I don't mean to make fun. I worked full-time for years too. Just use this as fuel and motivation to make some progress in your business this week.
To help you do just that, here's a brand new edition of Shark Bites…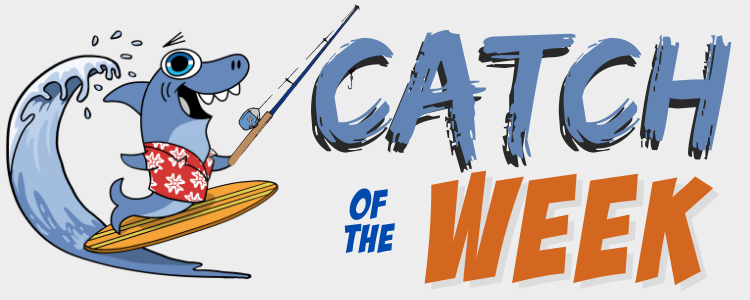 [Note: Catch of the Week is where we share some of the greatest weekly wins from Sharks that write in. If you'd like to be "nominated" for Catch of the Week, be sure to post in the Remote Agency Owners Facebook Group using #win. And you may be featured too. Now on to the good stuff…]
This time on "Catch of the Week…"
Let's start things off with a win from Ash Butler. Ash had a win using our Agency Growth Machine strategy. This time a nice $340 with more on the way. Great job Ash!
Next, Remote Millionaire, Bill Stanely, sold 2 project management jobs for $7,500 and $4,200 a piece. This is a customer that's been with him for 7 years… and keeps on coming back for more. Great work Bill!
Then we have Remote Millionaire, Sarah Moon, with a HUUUUGE win at $8,292. Funny how she says that it's not a huge one… Thanks for the kind words and for letting us know about your win!
And then we have Yogesh Shinde, who sold an SEO + GMB service today… for $550 a piece each! Great job Yogesh, we're excited for you!
Last but not least, long-time Shark, Jacqueline Heath writes in with a $500 per month social media win. And she's even automating some of the fulfillment and outsourcing the rest to her VA. Smart!
What a great week! And I think this coming week will be even better.
If you haven't written your wins in yet, you can do so inside of the Remote Marketing Agency Owners Private Facebook Group. Remember to use "#win" so we can feature you in next week's "Catch of the Week".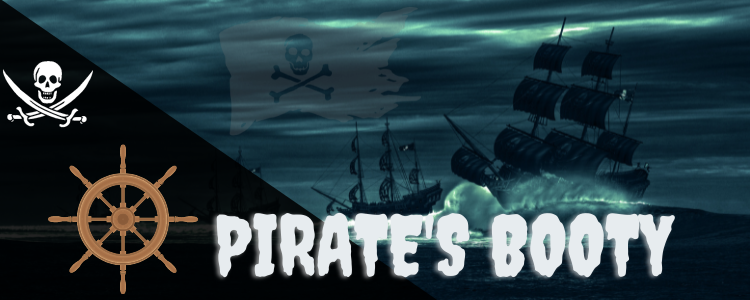 We very rarely talk about TikTok around here… but I saw this article and thought it was interesting. It's about new ways for TikTok creators to monetize content.
TikTok can be a very powerful way to get clients or to help local businesses market themselves. It's not something you need of course. But it's something that you can use if you want.
But what I thought was most interesting about this article is that it's a new way to use TikTok as a side-hustle. Truth be told, I wouldn't let this distract you from starting or growing your agency. But if you already are on TikTok and think it would be fun to monetize it, this is worth checking out:
TikTok Introduces Series For Creator Content Monetization
Next: A reason you may not want to be on TikTok… which is that there's a chance it could be banned in the US.
Now to be clear, we're not making a political point with this one. It's a complicated issue and I am not the person to figure it out. I'm just sharing it in case it's something you're interested in. And since it fits in so well with the article above.
This is a short read and you can dive in right here:

Sick of your cold outreach getting ignored? Then INBOUND marketing could be the plum you're after picking.
Truth is, inbound marketing has many advantages over cold outreach.
Generally you'll convert far more of your leads.
And these leads will usually be more likely to buy quickly without needing weeks of back and forth… and they're often less likely to complain about budget or rates.
Which is why we talked all about inbound marketing on this week's Aloha Friday Local Marketing Jam Session.
Specifically this was about the "honeypot method" that we used to turn $158 into a $6k PER MONTH client.
You can catch the replay right here:

In case you missed it:
Last week we ran one of our most popular trainings of all time. It was all about the Aardvark to Zebra process of how we grew a 6-figure per year agency…
And then scaled it to an agency that does 6-figures per month.
So this training goes WAY beyond just landing your next client.
Of course, we shared how we land clients.
But this is the entire package.
The full monty blueprint of how to build a true foundation to your business.
The replay is up now but it's coming down soon.
Be sure to catch it right here:

Ok, that's all for now.
Thanks for showing up to this week's Shark Bites. I hope you've enjoyed it.
Coming up this week we have something very special planned.
Because we'll be revealing the secret to going from working in your agency… to owning your agency.
It's going to be great and I'll share more on that soon.
Mahalo,
Tom Gaddis