Issue #200 | July 9th, 2023
Aloha Shark! 
And welcome to Issue 200 of Shark Bites.
Can you believe we've made it a full 200 Issues?
That means for nearly 4 years we've been pumping out The Shark Bites Weekly Recap in one form or another.
So THANK YOU for being a loyal reader all these weeks.
And if you participated in the Shark Bites 200th Issue Giveaway… then scroll below to see if you are one of our lucky winners.
Without further ado… let's dive right in… 
1 winner
Grand Prize: Shark Swag Box + Poster + 1 year Shark Alliance Elite ($2364+ value)
Congratulations to: Sandy Alexander!
3 winners
Small Biz Rescue Squad Shirt + Poster + 1 year Shark Alliance Elite ($2364+ value)
Congratulations to:
Leigha Baer
James Tarasiewicz
Edgar Pinales Franco
6 10 (!) winners
Poster + 1 year access to Shark Alliance Plus ($564+ value)
Congratulations to:
Wayne Gilchrist
Enrique Fernandez Jaquete
EG Buzz
Rickey Williams
Dan Johnson
Kurt Schlichting
Ash Butler
Jason Guest
Frank Caban
Dorn Brenton
Thank you to everyone who participated! We will be in touch this week to arrange delivery of your prizes.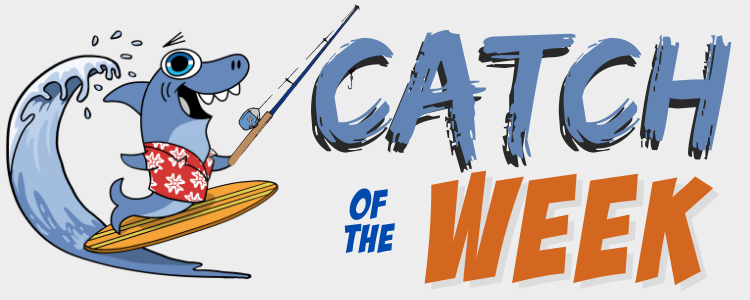 [Note: Catch of the Week is where we share some of the greatest weekly wins from Sharks that write in. If you'd like to be "nominated" for Catch of the Week, be sure to post in the Remote Agency Owners Facebook Group using #win. And you may be featured too. Now on to the good stuff…
This time on "Catch of the Week…"
Up first, Ash Butler got a payment for a "nice and easy 4-page website". That results in a tidy sum of $890—and all for customizing one of our pre-built Home Services Jackpot templates. Great work Ash. (For more info on this strategy, head here:

https://www.offlinesharks.com/jackpot

)
Next, Jennifer Conner writes in with some wins on Upwork. In fact, even though she's new, these wins amounted to $1,625 + a $1,500 per month retainer. Great work Jennifer!
Then we have Remote Millionaire, "The Norminator", landing an $1,800 per month SEO + GBP package. 
And Sandy Alexander who closed a social media client for $154 a month.
And last but certainly not least, Kurt Schlichting is having a GREAT week. Hitting the HUGE milestone of $45,600 in revenue… in the past 6 days. Wow!
Another great week! And a huge thanks to everyone who wrote in with a win.
If you'd like to write in your wins and be featured, you can do so inside of the Remote Marketing Agency Owners Private Facebook Group. Remember to use "#win" so we can feature you in next week's "Catch of the Week".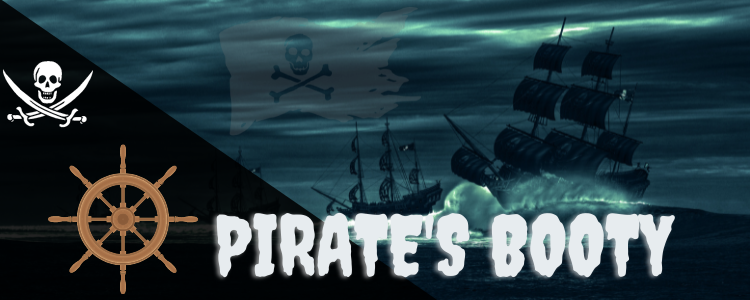 Welcome to "Pirate's Booty" – a curated stash of local marketing news and content for your reading pleasure.
Next week we are hosting a free training with "The Queen of AI" about using AI to boost sales… save you time and money… and scale your agency.
And because of this, I figured I'd share this article about the new GPT-4 expansion and what that means for AI-powered apps. Hint: They are only getting more powerful by the day. 
If you want to read more about it, here's the link:
Why OpenAI Expansion Of GPT-4 API Means Apps Will Become More Powerful
You may have heard that Elon Musk and Zuckerberg have been beefing lately. And most recently, Elon is threatening a lawsuit over Zuckerberg's new "Threads" app.
Now truth be told, this probably won't affect you too much. But it is an interesting topic and if you want to learn more about it, this article is where it's at:
Threads App Reaches 69 Million Users As Twitter Threatens Lawsuit

On this week's Aloha Friday Local Marketing Jam Session, I sat down with some of our most successful Remote Millionaires, to chat:
Consistency and Accountability.
These are not the flashiest of topics of course.
But in reality, they are among the most important topics.
Why?
Because Consistency and Accountability are two things you NEED to succeed. 
Without these two things, it doesn't matter how much skill you have or if you pick the perfect strategy. If you don't have consistency in putting the strategy into action…
You're dead in the water.
To see our best tips to stay consistent, watch the replay here:

Well, there you have it.
Issue 200 has come and gone.
And before you know it, Issue 300 will be here.
(Live Show #200 will be a lot sooner and I'm sure we will plan something special for that too.)
So allow me to say a HUGE thank you for reading.
Whether this is your first Weekly Recap or you've read all 200—you are the reason we do what we do.
Thanks again.
And I'll talk to you soon!
Mahalo,
Tom Gaddis