Issue #203 | July 30th, 2023
Aloha Shark! 
And welcome to issue 203 of Shark Bites.
As you may know, this week we unveiled one of our most popular trainings in recent history…
It's called:
How We're Getting 48% Or Higher Open Rate From COLD Email… And Closing Deals IMMEDIATELY!
Like I said, this is one of the most popular trainings we've done this year.
And it is the training I suggest for anyone trying to get their first clients… or massively grow their client list fast.
The deadline to check it out is Tomorrow, Monday, July 31st at Midnight Pacific.
If you want to tune in before then, here's the link:
https://www.offlinesharks.com/coldemail
And with that out of the way, let's dive into this round of Shark Bites…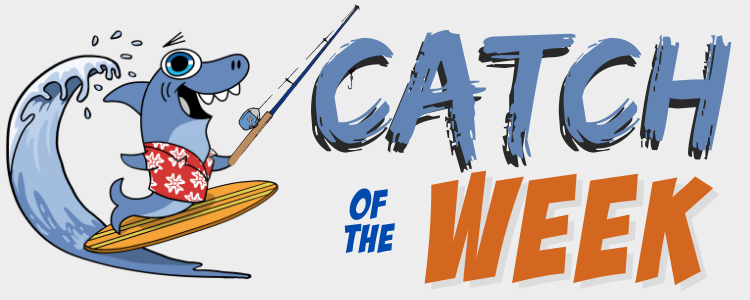 [Note: Catch of the Week is where we share some of the greatest weekly wins from Sharks that write in. If you'd like to be "nominated" for Catch of the Week, be sure to post in the Remote Agency Owners Facebook Group using #win. And you may be featured too. Now on to the good stuff…
This time on "Catch of the Week…"
Up first, Sandy Smith writes in with a nice 12 month contract for Social Media Marketing and GMB services. This one at $1,545 a month! Which equals a whopping $18,540 over the course of the year! Great job!
Next, Remote Millionaire, Lucas, got his first RM win… this one a past client looking for hourly web edits after a rebrand. Nice win and nice case study Lucas!
Then we have Remote Millionaire, Adam Van Duyne, who landed a $750 deal on a "kind of an easy build" website project. 
Then, EG Buzz had a nice one-time SEO project worth $350. Keep at it and those start adding up!
And last, but not least, Remote Millionaire, Norm, let us know he had a HUGE $68,000 win on two new websites. WOW! It took a couple weeks to land the deal… but considering that is more than some people make in an entire year… it's amazing.
Wow, what a freaking week! All together that's nearly $90,000 in combined wins… YES!
As always, thanks to everyone who wrote in with a win. 
If you'd like to write in your wins and be featured, you can do so inside of the Remote Marketing Agency Owners Private Facebook Group. Remember to use "#win" so we can feature you in next week's "Catch of the Week".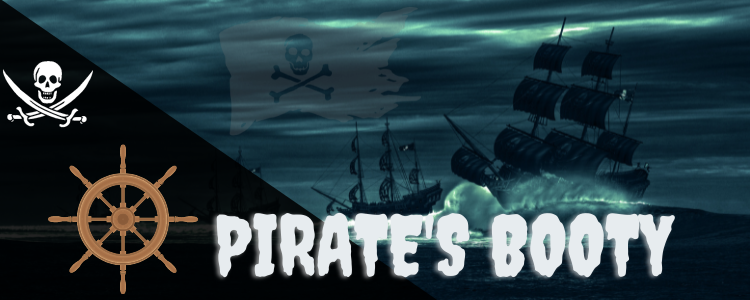 Welcome to "Pirate's Booty" – a curated stash of local marketing news and content for your reading pleasure.
Up first, an article about something we don't usually share in "Pirate's Booty". 
Because this article is with a CEO of a company who recently transitioned to a 4-day workweek with some success.
Why do I share this?
Because obviously productivity (both your own personal productivity and that of your team) is very important in our business.
So I thought this was an interesting article that may give you some ideas on how to get more done…
By working less.
Read it here:
Success Of Four-Day Workweek: An Interview With SEJ CEO, Jenise Uehara
Next, an article about the Threads app's new update.
Now I personally don't know how many people reading this use Threads.
But, considering it's a new thing, there may be some opportunity there to quickly build a brand or audience.
(Of course, only do that if you're good at social media and want to. Otherwise, keep focusing on your RPAs. In other words: don't get distracted by this. Use it ONLY if it's useful.)
If you're interested in Threads and want to learn about the new app, read more about it here:

On this week's Aloha Friday Local Marketing Jam Session, we sat down to chat all about…
Proven Prospecting: The Anti-Sales Approach That Gets Leads Begging To Meet With You
That's right.
This is one of our FAVORITE ways ever invented to land clients.
Why?
Because doing it this way flips the normal sales process on its head.
Where instead of chasing down leads… you set it up so they naturally and automatically come towards you.
It's an amazing way of doing it and it works even if you're brand new.
Want to see how it's done?
Then check out the replay of the Live Show by going here:

All righty.
That's all for today.
Thanks for playing this round of Shark Bites.
And one final reminder that the training all about cold email that we did this week comes down Tomorrow, Monday, July 31st at Midnight Pacific.
So if you're at all interested, be sure to check it out below:
https://www.offlinesharks.com/coldemail
Mahalo,
Tom Gaddis