Issue #205 | August 13th, 2023
Aloha Shark! 
And welcome to issue 205 of Shark Bites.
Before we jump into it, in case you haven't seen our announcements:
Nick and his family are safe on Maui. (I moved to Las Vegas with my family early last year and wasn't on Maui at the time of the fires.)
Thank you to everyone who has written in or sent messages asking about our well-being, and sending well-wishes.
The fires were about a mile away from Nick's home and our office in Kihei,  with the majority of the destruction happening in Lahaina on the other side of the island.
The loss of life and property has been immense… really immeasurable. But Nick told me that seeing the way people have pulled together to help has made him feel prouder than ever to be from Maui.
We are currently organizing a fundraising effort and will send out details as soon as we have them. Thanks again for all your concern!
Now, we're almost halfway through August which means… Q4 is almost here.
Now obviously the 4 business quarters are a bit arbitrary and don't mean much in the scheme of things.
But still, it's a nice time to reflect on what's happened so far this year.
And get ready to make some BIG moves next year.
Speaking of big moves, we are getting ready to launch our newest product this very week.
We are so excited to share it with you and of course will update you as soon as it's ready.
In the meantime, let's dive into this round of Shark Bites…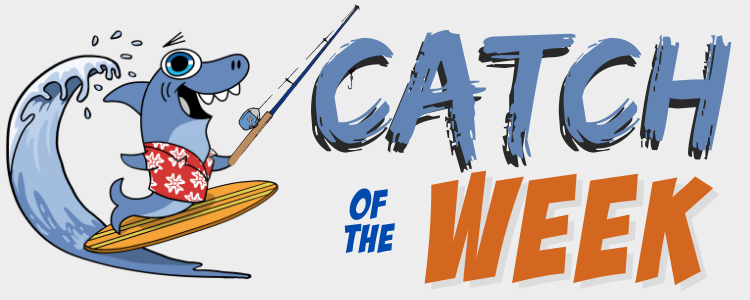 Quick note: 
Since it's almost Q4, we decided to do something special that we've NEVER done before.
Which is to do a "Best of Catch of the Week" for 2023.
So here are some of the biggest wins of 2023 to catch you up and celebrate with our Sharks!
Up first, Remote MIllionaire, Norm, landed a juicy $70,000 deal for 5 custom websites. Jeez, what a win…
But that wasn't even Norms' only giant win! Because he also landed a $68,000 deal for two new websites for a Chinese company. I mean, with two deals the guy makes more revenue than most people do in a year! Great job Norm!
Next, Remote Millionaire, "Big Al", made a whopping $50,000 TAKE HOME in just two months! He even said it was due directly to what he learned in the RM program. Thanks for the kind words Al and we are SO happy for your success.
Next, Remote Millionaire, Kathy Mason closed a $29,600 deal. That's HUGE!
And last but not least, Remote Millionaire, Scott Mizener, had a huge $36,000 in pure PROFIT in just 3 months… and mailed a crazy 50,000 postcards in that time. Great job Scott! And keep 'em coming… 
As you can see, 2023 has been a great year with some gigantic wins from our members.
We are so proud of each and every one of you.
And we'd love to see YOUR win come through next. (No matter how small, every win counts!)
If you'd like to write in your wins and be featured, you can do so inside of the Remote Marketing Agency Owners Private Facebook Group. Remember to use "#win" so we can feature you in next week's "Catch of the Week".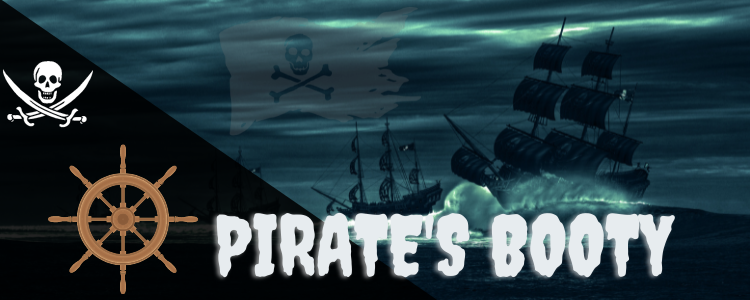 Welcome to "Pirate's Booty" – a curated stash of local marketing news and content for your reading pleasure.
Up first, a free Google course about Google Analytics 4 that is perfect for beginners.
Now to be clear, I haven't gone through this course so can't vouch for it 100%. But given this was released by Google for people to use Google Analytics… it's pretty safe the info inside is good.
And just by learning about Google Analytics 4, you can have a service to offer potential clients.
Pretty cool, right?
If you want to find out more about it, read more here:
Google Launches Beginner-Friendly GA4 Training Course
Next, another google release.
This time an updated holiday advertising guide. I know the holidays aren't too soon… but in reality, they'll be here before you even know it.
So it's never too early to begin thinking about this.
If you want to learn more about it, read the article here:

On this week's Aloha Friday Local Marketing Jam Session, we sat down to chat all about…
Automate Your Recurring Revenue—Here's How To Have A Steady Stream Of Income Pour In With Almost Zero "Work" From You
Now the truth is that recurring revenue is the entire name of the game in an agency.
However…
Most recurring revenue services are hard work.
Either for you or for outsourced help.
Which is why this topic was so cool.
Because we talked about ways to AUTOMATE your recurring revenue service.
So that way, you can scale and scale and scale… without having to add so much extra work to your plate.
The replay is up and can be found right here:

In case you missed it:
This week we've been talking all about the "copy and paste" method that can make you hundreds of dollars per client per month…
In just minutes of work from you.
This training was with the great, David Sprague.
As you may know, we love David and have worked with him a lot in the past. 
And as always, he really brought the heat on this training.
That said, the replay will only be up until Tomorrow, Monday, August 14th at Midnight Pacific.
To make sure you can watch it in time, head here immediately:

Well, that's all for this round of Shark Bites.
Just to remind you, this week we will launch our newest course.
And like we always do when we launch a new course, it will be priced incredibly (and almost unbelievably) low. 
The cool thing about this course is that it flips the normal way to do services on its head.
And it is one of the best ways we've found to get tons of new clients with a simple foot-in-the-door offer…
And sets you up perfectly for more high-ticket upsells.
We are excited to share it with you.
But in the meantime, check out this free training to learn more about recurring revenue services:
https://www.offlinesharks.com/exclusive
Mahalo,
Tom Gaddis