Issue #210 | September 17th, 2023
Aloha Shark! 
And welcome to issue 210 of Shark Bites.
As you may know, right now applications are still open for Remote Millionaires.
Remote Millionaires is our white-glove coaching program where we take you under our wing and help you build the bones of a remote marketing agency.
Nothing is held back inside of Remote Millionaires.
We share with you everything you need.
Including strategies for consistently landing new clients. (And ways to automate these strategies.)
Ways to easily automate or outsource fulfillment.
And how to get a team in place to help you scale and scale over time without adding a ton more work to your schedule. 
If you'd like to apply, you can do so here:
https://www.offlinesharks.com/applynow
And with that out of the way, let's dive into this issue of Shark Bites.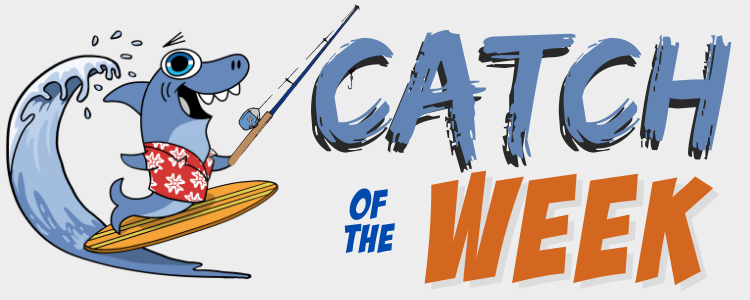 Up first, Remote Millionaire, Adam Van Duyne, landed a nice $1,200 website client with $180 in recurring revenue added on. That's the way to do it!
Next, Remote Millionaire, Joanne Westwood, sells her second Recurring Profit System website. Great job Joanne!
Then we have Mary Debbs who landed her first website project. Many more to come!
Last but not least, EG Buzz celebrates a great month with $9,531.75 in sales! Woohoo great job!
Well, there goes another great week of wins. 
If you'd like to write in your wins and be featured, you can do so inside of the Remote Marketing Agency Owners Private Facebook Group. Remember to use "#win" so we can feature you in next week's "Catch of the Week".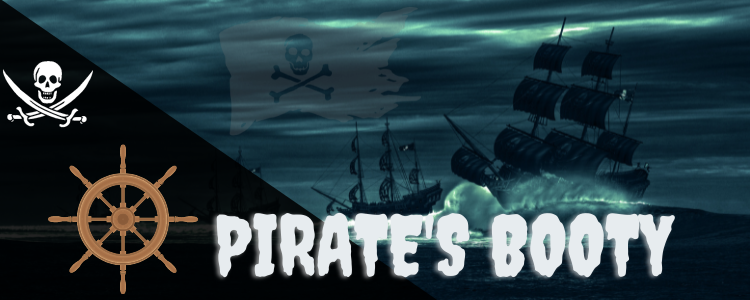 Welcome to "Pirate's Booty" – a curated stash of local marketing news and content for your reading pleasure.
Up first, Google news. This time with its September 2023 Helpful Content Update.
What does this mean to you?
Well if you do any sort of SEO for yourself or your clients, then this could change how your site is ranked. But don't worry, Google is always changing its ways.
And it's just about adjusting with the tide. You can learn more about it here:
Google September 2023 Helpful Content Update – Changes To The Algorithm
Up next, AI news.
This one from the "AI Insight Forum" held by tech and political leaders about AI regulation, safety, and access.
Now obviously this may not affect the day-to-day in your business right now.
But it is something that will have major effects on local marketing moving forward. So it's worth keeping an eye on the AI industry and especially laws surrounding it.
If you want to read more about it, here's the article:
Highlights From The AI Insight Forum Exploring AI Regulation

On this week's Aloha Friday Local Marketing Jam Session, we sat down for… 
The Tools, Tech, And Software We Use To Automate Our Agency—And How You Can Use Them Even If You Hate Tech And Can Barely Operate A Smart Phone Now!
This is something we get asked about all the time.
What tools do we use.
How do we automate.
And what to do if you're not "tech savvy".
Well, these are all the questions we dove into and answered in detail on this week's Live Show.
And you can catch the replay of the Live Show by going here:

Like I said up top, applications for Remote Millionaires are open now.
But they won't be open forever.
Once we fill up the remaining spots, we'll be closing it down for a while.
But you may be wondering what happens when you apply.
It's simple. 
When you apply, we'll decide whether or not you're a good fit for the program right now. If you're not a good fit, no worries. We'll let you know and tell you what you can do to become a better fit in the future.
And if you are a good fit, then you'll be able to book a call with someone on our team.
This is a no-pressure call all about you and your goals.
You'll be able to talk with our team to see what we suggest on growing your agency.
And if at the end of the call you're interested in joining, we'll give you the details on how to do it.
Applying commits you to nothing.
So if you're at all curious, be sure to apply now by going here:

Well, that's all for today.
Thanks for tuning in to another round of Shark Bites.
Next week, we have another training planned with some true subject-matter experts that are at the very top of their chosen fields.
We're excited for it.
So keep your eyes peeled.
And I'll talk to you soon!
Mahalo,
Tom Gaddis