Issue #216 | October 29th, 2023
Aloha Shark!
And welcome to issue 216 of Shark Bites.
There I am above with Shark, Randy Bett, enjoying his birthday celebration! It's always fun hanging with the Sharks—and it's always a reminder that life is about a LOT more than just business.
Business is important no doubt.
But your business should be used to fuel everything else in your life.
Not the other way around.
And to help you get more out of your business and your life, let's dive into this round of Shark Bites…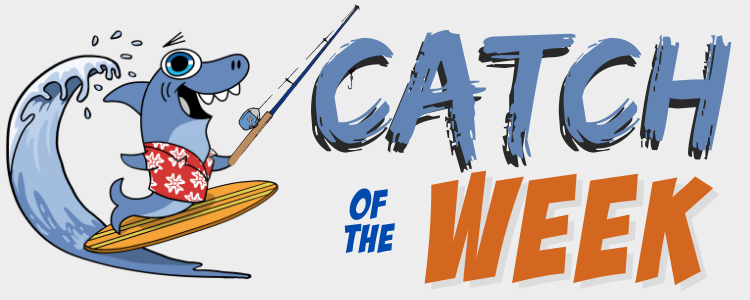 Up first, Remote Millionaire, Brandon Stewart hit us with a NEW CLIENT ALERT. This one for a whole host of projects worth $2,400… with $600 of that monthly recurring revenue. Nice!
Then, Brandon Stewart is at it again with a REACH win. This time getting a whopping 61% open rate on 2,300 cold emails. That is GREAT for anyone who's ever done cold email outreach.
Next up, Remote Millionaire, Cyril, upsold a site speed optimization client to an SEO client for a cool $1,500. Great job.
Then, Remote Millionaire, FletcherHorton, signed an e-com website management client at $800 per month.
And last but not least, Joanne Smith landed her own dentist for a cool $2,000+ gig… just by asking a simple question after one of her checkups. That's the way to do it!
There goes another great week of wins. Thanks to everyone who wrote in this week!
If you'd like to write in your wins and be featured, you can do so inside of the Remote Marketing Agency Owners Private Facebook Group. Remember to use "#win" so we can feature you in next week's "Catch of the Week".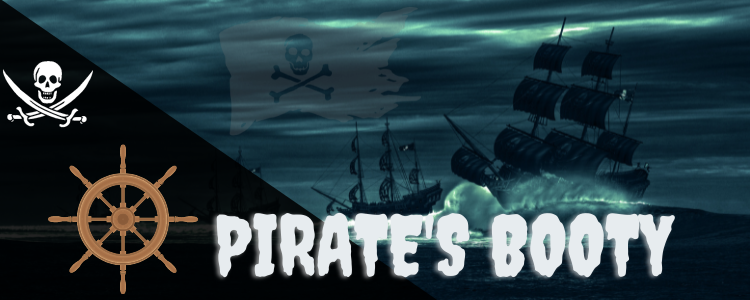 Welcome to "Pirate's Booty" – a curated stash of local marketing news and content for your reading pleasure.
Up first, Google recently announced some new AI features for Google Maps. As you likely know, Google Maps is very important for all sorts of local businesses.
So it's important to stay up to date on the latest coming from the Google Maps team.
And this new update brings some cool features—such as visual search results with photos for thematic searches such as "animal latte art".
So there is some potential there for new services to offer your clients. If you want to read more about it, you can do so here:
Google Announces New AI Features Coming To Google Maps
Up next, Google Performance Max also now has a "themed" search feature. These themes are designed to provide topics and categories to guide Google's AI system.
Which has the end goal of bringing your sites more relevant traffic.
More details can be found in this article here:
Google Performance Max Evolves With New "Search Themes" Feature

On this week's Aloha Friday Local Marketing Jam Session we went live for:
How To Use Networking To Grow Your Revenue Each Month… Even If You're An Introvert And Know Nobody Right Now
This episode was all about networking.
Now networking may not be the flashiest or the coolest topic in the world. But it is quite frankly one of the most important.
Because networking is absolutely the fastest way to land clients…
And to grow through strategic partnerships, word of mouth, and more.
(Just think back to before when we talked about how Joanne Smith landed her own dentist as a client. That's a form of networking.)
That's why I spent a whole Live Show talking about this topic.
And if you want to hear my advice on how to network even if you're an introvert and have no contacts now, you can found out more in the replay here:

Thanks for playing another round of Shark Bites.
This week, we'll be sharing some Spooky Good Deals as part of the Shark Spooktacular.
So if you've been wanting to save big on some Shark Courses…
This week is your chance.
Talk soon!
Mahalo,
Tom Gaddis

In case you missed it:
Right now we have a free replay of the training we did all about smart coupons.
What are smart coupons?
They are coupons that come with some major advantages. And one of the major advantages is that they are completely online and highly-automated.
Which saves you time.
Gives your clients better results.
And quite frankly makes it much more profitable for the both of you.
This was a great training and is perfect for anyone looking to add a stream of recurring revenue and open up a new source of clients.
(This training even shows you how to land tons of clients using Groupon.)
The replay is coming down Tomorrow, Monday, October 2nd at Midnight Pacific.
So if you'd like to tune in, head here now: