Issue #116 | November 28th, 2021
Since this is the last week of November and this is a traditional "harvest" time of year… let's chat about being productive. Specifically, how you can get more done in less time.
Here at Shark HQ, we're sort of experts at this. Because we have to be.
If you see how much content we pump out each week… all while building products behind-the-scenes… well it's enough to make your head spin! Just head to our Black Friday Sale Webpage and see the sheer volume of courses we put out (and that's not even all of them).
So what's our secret? Well one thing you can do is to put strict deadlines on everything. For example, we know we launch a new product every 3 or 4 months. So every 3 or 4 months? It has to be done.
It's not a "it would be nice". It's a "this is getting done at all costs".
And when you identify the few things that must get done in your business… and you put strict deadlines on them… the amount of work you can get done will shoot through the roof. 
And to help you do it, here's another edition of Shark Bites…
[Note: Catch of the Week is where we show you some of the greatest weekly wins from Sharks that write in. If you'd like to be "nominated" for Catch of the Week, be sure to post in the Offline Sharks Private Facebook Group using #win. And you may be featured too.]
This week we're starting with MORE wins from Jocelyn (she's killing it 🙌). I love these wins because Jocelyn 1) bartered a hair cut into a deal… 2) landed a client while pampering herself at a spa day… and 3) used Facebook connections to land a gig. This is the perfect example of interweaving your life and business… so that it feels like you are "working" less and just being yourself more!
Plus, Michael Howard wrote in saying how our Real Estate Profit Pro course made it super easy to land a $300 client (with more work on the way). And by the way, Real Estate Profit Pro happens to be 66% off right now as part of our Black Friday deal…  
Up next we have Dennis Matthijs who upsized a long-time client… and added in a nice recurring revenue stream. We agree Dennis, minor wins are still wins.
And last but not least, Daniel Altman wrote in showing how what seems to be a loss on the surface… is actually a win! And that's because he now has valuable relationships in his community. Relationships that could be worth a lot down the road.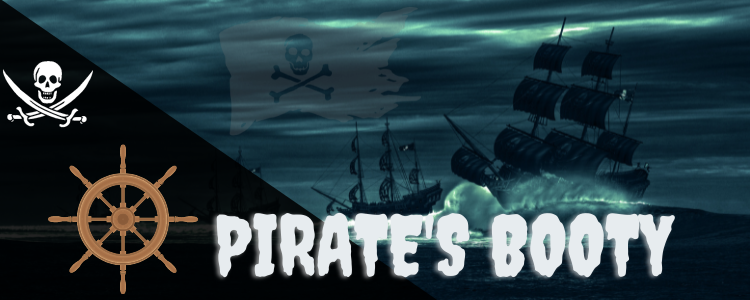 In this week's "Pirate's Booty", a curated stash of local marketing news and content, we have two important articles:
Why GoDaddy Data Breach Of +1 Million Clients Is Worse Than Described
This is a must-read if you've ever used GoDaddy as a host (more than 1 million users may be currently affected by this breach). But really, this is something every local marketer should read. Because hack attacks like this are only the rise. (By the way, we happen to have a course on preventing hackers called Website Security Blueprint—which is 80% off right now as part of our Black Friday deal.)
And next, answering a very important question:
What's The Best Local SEO Content Strategy For Targeting 100+ Areas?
You'll find this interesting and informative if you do any type of SEO or rankings. And if you have one of our Agency Growth Machine influencer sites, then this can definitely help your strategy there as well. 

Nick recently sent me this:
"this week I want to do a 'throwback' episode to my video on fear of others judging you. it got really good comments and i think it's important especially to the newbies in our audience."
This is a short 6-minute video and it is perfect for those just getting started.
Catch it here:
How To Develop Your Next
Million-Dollar Idea!
Coming up with new ideas can be frustrating, right?
You may need new ideas due to changes in your market… new technology… or just that you need a big breakthrough. Thing is… generating ideas is hard!
Which is why on this week's "What's The Secret?" podcast, I share some of the best, easiest, and most proven ways to generate ideas on command.
And who knows, listening to this just may jog your next million-dollar idea. 

How To Turn Cold Emails
Into HOT Leads!
As you may know, this week we took a break on our popular  Aloha Friday Local Marketing Jam Session.
So there's no replay today. That said, we do have a new "highlight reel" we are putting out of some of the best tips we give away each week. So today, I am sharing one such gem about turning cold emails… into red hot leads.
Check it out at the link below (and while you're there, feel free to catch up on some of the past Live Shows we've put out):

Black Friday Savings
Goes Away Soon...
Last but not least… the Offline Sharks Black Friday Sale ends Tomorrow, Monday, December 3rd at Midnight Pacific.
You've likely heard quite a bit about it already. So I won't say much here.
Other than that many of our most popular courses are 66% off (or more). And that each purchase you make gives you a chance to win a Sharks Treasure Chest which is packed full of "Shark Swag". 
To check it out while there's still time, and lock in your savings head here:

That's all for now.
Thanks for being here and thanks for being a Shark. If you enjoyed this, please share it with a friend who may benefit from the info inside.
Talk soon!
Mahalo,
Tom Gaddis
P.S. Hungry for more content? Here are three easy ways we can help you today:
Agency Growth Machine – Our highly-popular directory strategy that makes YOU a local influencer.
Shark Alliance – Want to see my step-by-step roadmap to go from $0 to 6-figures in sales each year? Click here to learn more and try it for a full 30-days for just $1. 
Remote Millionaires Coaching Program – Schedule your free Breakthrough Call to learn the strategy we use to build remote business to 6-figures a year from scratch.