Issue #117 | December 5th, 2021
Welp… it's official. My little Sophie is finally a teenager. (The picture above was from her recent birthday.) And I know it sounds corny and cliche, but they really do grow up fast.
That's one of the reasons I love what I do. I could not imagine being out of the house all day at some job and barely getting to see my kids. (Actually, I can imagine—because that's exactly what I used to do!)
In any event, one of the reasons I'm passionate about helping people build businesses is so that they can spend more time with their families. After all, in this crazy world we live in, we need the caring support of loved ones more than ever.
To help you make more money and have more free time to spend with your loved ones, here's the first December issue of Shark Bites…
[Note: Catch of the Week is where we share some of the greatest weekly wins from Sharks that write in. If you'd like to be "nominated" for Catch of the Week, be sure to post in the Offline Sharks Private Facebook Group using #win. And you may be featured too. Now on to the good stuff…]
Up first on this week's Catch of the Week, we have our very own Devin Atkins with 3 sweet design deals. None of these deals are huge by themself. But see how Devin has upsell plans further down the funnel? That's the type of strategy that brings you to success.
Also, check out this great tip from Olivier Leca. AS he points out, offering a deal (with a clear-cut deadline) is an almost-guaranteed way to raise response. You can do it too and see the results.
Up next we have an absolutely amazing post by Marvin Drobes. Read this one carefully. Because in it, Marvin shares a sure-shot way to get more clients and fast.
In fact, he even gives you a magic sentence you can say to say to every customer or prospect: "Who do you know that can benefit from our services."
That's as close to a slam dunk as you can get. Great job Marvin!
And last, but definitely not least, Frank Caban shows why it's important to add a human touch and personal connection. 
In fact, just by sending a few calls and texts saying happy holidays, Frank was able to secure a $2,500/month client. Which is an extra $30K a year. Not too shabby for sending a few courtesy calls, right?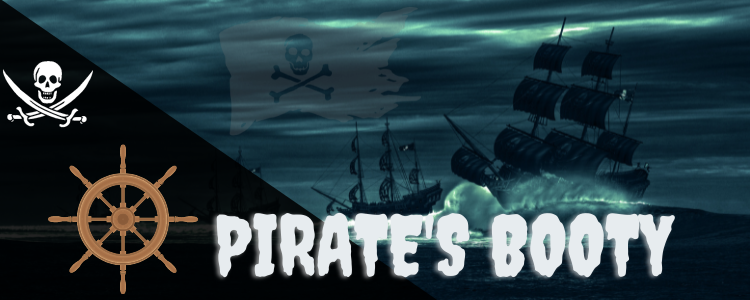 Welcome to "Pirate's Booty"—where we bring you a curated stash of local marketing news and content.
Up first, we're sharing a new tool Google just unveiled called a "competitive visibility report". Basically, this report helps you understand your competitive landscape—and then what to do to become more competitive within your product category.
This could be a really useful selling tool—because you can show your prospects they aren't competitive. Then sell them the solution to get there. Anyway, find out more about this here:
New Google Merchant Center Competitive Visibility Report
And up next, we have an article about yet another Google update.
4 updates in fact to Google's Ad Performance Planner. This is very important if you run any ads for clients. Especially because these new updates give you a lot more features. Learn about these 4 new updates by heading here:

Networking In A Digital World
It's no surprise that one of the biggest keys to success is getting guidance, support, and accountability from others. That's one of the reasons our Remote Millionaires Partners see so much growth.
Because we are with them helping every step of the way.
But it's not just coaches you can get support from. You can also get support from your peers. And finding those types of peers is exactly what Nick shared on his video today. Catch it below to learn more about this very important topic:
Getting Real
With Sherry Bonelli
Sherry Bonelli is a bonafide SEO and GMB expert. She even spoke at the prestigious marketing event, Traffic & Conversions, this year.
Another fun fact about Sherry is that she's one of our Remote Millionaires Partners. And recently, I sat down to interview her for this episode of "What's The Secret?" podcast.
On it, she shares the story of her success (and failures). And how she kept moving even during her darkest business days.

2022's Biggest Local
Marketing Breakthroughs
It should be no surprise that technology is changing everything. And that includes local marketing. 
That's why on this week's  Aloha Friday Local Marketing Jam Session, Nick sat down with a special mystery guest to give you a live demo of some breakthrough new tech!
This thing is cool. And it gives you a high-value (but easy to fulfill) service that's easy to sell.
To check it out, head here:

Monthly Recurring Revenue
This Easy Way!
Want more recurring revenue in your business?
Of course you do! Recurring revenue is the holy grail of agency owners everywhere. That's why on Wednesday, December 8th at 3 pm ET / 12 pm PT, we are hosting a masterclass on just that!
This masterclass will be with two smart marketers. Marketers that specialize in combining core marketing services with cutting-edge tech.
To sign up and save your seat, use this link:

Woo-hoo! You made it through another glorious edition of Shark Bites. It's a labor of love putting this together each week. And it takes a lot of help from the team.
(Which is one of the reasons building a team is so key.)
If you liked it, please share it on social media or with a friend. And tomorrow, we'll be back in your inbox with more local marketing tips to help take your biz to the next level this year. 
Mahalo,
Tom Gaddis
P.S. Hungry for more content? Here are three easy ways we can help you today:
Agency Growth Machine – Our highly-popular directory strategy that makes YOU a local influencer.
Shark Alliance – Want to see my step-by-step roadmap to go from $0 to 6-figures in sales each year? Click here to learn more and try it for a full 30-days for just $1. 
Remote Millionaires Coaching Program – Schedule your free Breakthrough Call to learn the strategy we use to build remote business to 6-figures a year from scratch.