Issue #118 | December 12th, 2021
It's that time of year, Shark. The trees are being decorated. The lights are hung. And the smell of sugar cookies wafts through the house.
Above you'll see a picture Nick took a while back at the tree lighting ceremony in front of the New York Stock Exchange. (More like the New York Shark Exchange!)
I hope you've made lots of progress this year so that you can sit back, drink some hot cocoa, and enjoy this time with your family. To help you do just that, here's another content-packed edition of Shark Bites…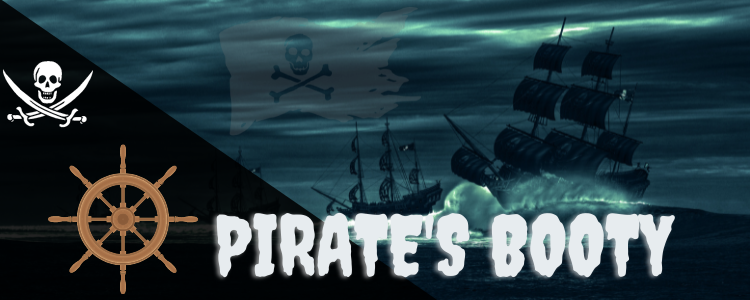 Welcome to "Pirate's Booty"—a curated stash of local marketing news and content for your reading pleasure.
Up first, a nice ditty on 10 content marketing trends you can capitalize on starting now. I like this article because each of the "trends" is condensed into a short paragraph. Plus, you'll get a few tips on how to use each trend too. This is a perfect article for you if you do any sort of SEO or content marketing for yourself or your clients. Catch it here:
10 Content Marketing Trends To Watch In 2022
Up next, an update on the Google update (which we shared a bit about in last week's Pirate's Booty). This one is interesting because while a lot of people saw changes to their rankings after the update… a whopping 60% saw no obvious changes at all. Check out this short article here:
60% Of SEOs Saw No Changes With The Google November Core Update

When To Walk From Problem Clients
Every once in a while Nick will post in the Offline Sharks Private Facebook Group about ditching a problem client. And recently, someone asked a question about this very topic.
Which is exactly what Nick's video this week is all about it. And truth be told, Nick is probably one of the best people to learn this from. Because he constantly brings on new leads and clients. And because of that, he often has to walk from ones that aren't a good fit.
To check out this very important topic, head here:
>>> Click here to tune in now…

Not Making 6-Figures? Try This...
There's a reason Path To 6-Figures is one of our premier courses. (That you can only get when you join Shark Alliance Plus or Elite.) That's because 6-figures is a great goalpost to shoot for.
The problem is, it's not that easy to get there. In fact, I struggled for a long time to hit it.
The funny thing is, that I was actually doing things at the time that would be the reasons I eventually hit 6-figures. I just didn't know it. That's why on this episode of "What's The Secret?", I share with you some of those things that brought me to 6-figures and beyond.

How To Turn A Website
Into A Money-Making Machine!
Most websites are bad. It's just a fact. That said, it's also a huge opportunity. Because if you can take a website from begin bad… to making money… a client will pay you handsomely for it. 
Which is just what this week's  Aloha Friday Local Marketing Jam Session was all about!
On it, you'll see us sit down with two tech experts—Dave Calafiore and Drew Griffin from Delicious Marketing. Both of them specialize in combining cutting-edge tech with "bread and butter" local marketing services. So that you can stay ahead of the crowd and profit off of emerging trends. 
To check it out, head here:

Land SEO clients… without knowing SEO???
Yep! 
That's just what we'll reveal on Wednesday, December 8th at 3 pm ET / 12 pm PT.
And I know that sounds like a big promise. But the person who is showing us how this is done really knows his stuff. In fact, this guy has been ranking businesses in Google Maps for more than decade! So everything he shares is gold.
Want to register for this training? Then simply click the link below:

That does it for this round of Shark Bites. As always, I hope you enjoyed. (And if you did, please share it with a friend.)
Now let me leave you with a parting thought:
I know this time of year is all about gifts. Physical gifts you put under the tree. But other gifts too.
Like the gift of a good meal.  A hot cup of cocoa. Or just spending a little extra time with your loved ones. And not to get mushy, but these "emotional gifts" really are the best.
In fact, I believe that building a rock-solid business—that gives you more time and freedom to do these things—is the best gift you can give. To yourself. To your family. And to your community.
So keep swimming Shark. 
Mahalo,
Tom Gaddis
P.S. Hungry for more content? Here are three easy ways we can help you today:
Agency Growth Machine – Our highly-popular directory strategy that makes YOU a local influencer.
Shark Alliance – Want to see my step-by-step roadmap to go from $0 to 6-figures in sales each year? Click here to learn more and try it for a full 30-days for just $1. 
Remote Millionaires Coaching Program – Schedule your free Breakthrough Call to learn the strategy we use to build remote business to 6-figures a year from scratch.