Issue #119 | December 19th, 2021
Merry Sharkmas Shark! As you can see above, Sharky Claus delivered a few gifts early to the Gaddis household. But don't worry. Good old Chris "Great White" Kringle didn't forget you!
Because he's packed this edition of Shark Bites… to the gills with plenty of stocking stuffers that can take your business and income all the way to the North Pole this holiday season and beyond.
So without further ado… dive in…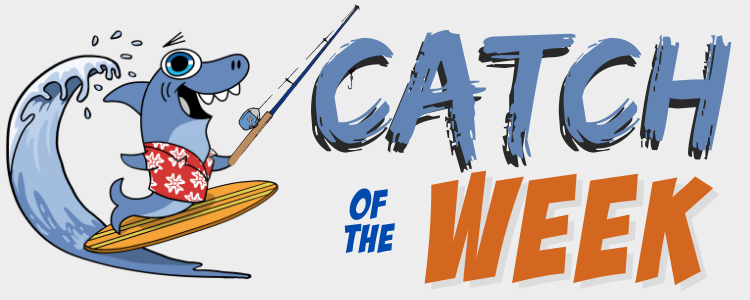 [Note: Catch of the Week is where we share some of the greatest weekly wins from Sharks that write in. If you'd like to be "nominated" for Catch of the Week, be sure to post in the Offline Sharks Private Facebook Group using #win. And you may be featured too. Now on to the good stuff…]
Up first, we have Jill Ashton writing in about nearly £5,000 worth of deals. That is well over $6,000 which is well worth celebrating! Not to mention Karissa Dobson who had some very unique merchandising wins (would love to hear more about that Karissa). Plus, Marvin Drobes who had a Review Badges win with a guy who owns two restaurants.
Up next, we have an absolutely HUGE, monstrous, Megalodon-sized win from long-time Shark and Shark Alliance Member, Jocelyn Correa Wing. What's the win you ask? Well, look below and you'll see that Jocelyn just passed the 6-figure mark this year. 
What I love the most about this post is that Jocelyn also recognized her dream come true. And even has a few pointers on how she can be better next year. (Plus, she now has Shark friends that can help her grow even more.) We are very proud of your hard work Jocelyn—and very excited for what's to come!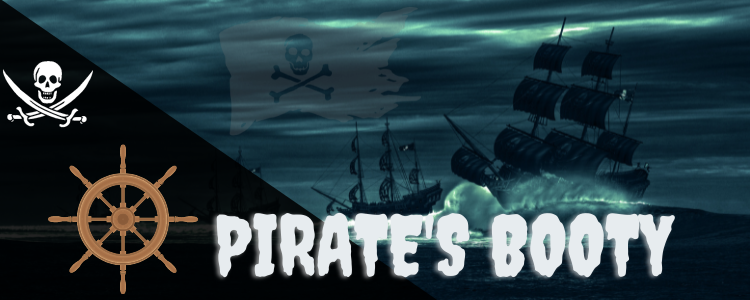 Welcome to "Pirate's Booty"—a curated stash of local marketing news and content for your reading pleasure.
As you may know, we've been talking a lot about SEO this week. And for good reason. SEO is one of the fastest ways to land high-ticket clients on repeat. Which is why today, we're sharing this article on 5 ways you can "punch above your weight class". This is a gold mine for local marketers. Catch it here:
SEO For Small Business: 5 Ways To Punch Above Your Weight
The next shiny gold doubloon we have for year is about Google Business Profile Video Verification. This is cool because on our recent training with Paul James—all about landing high-ticket, monthly recurring revenue clients—he showed how to "hunt" prospects by looking at unverified listings. (You can find out more about this training below.) This is a short read and you can read it here:
Google Business Profile Video Verification Now When You Add A New Profile

The Future Of SEO In 2022
Yes, MORE Google and SEO goodness. (It seems to be the theme this week.) This video shares how Nick is finding prospects and making money with Google's latest change.
Plus, he shares a nifty way to find dozens (and possibly even hundreds depending on where you live) of red-hot clients near you. Plus a whole lot more.
How To Go
From "Good" To "Great"
Using Evening Routines
On this week's episode of "What's The Secret?", I sat down with special guest, Jose Escobar, to chat about the power of evening routines.  
I know it sounds crazy, but by implementing a morning and evening routine, Jose was able to double his income… spend more time with his wife and kids… and even lost 35 pounds in the process!
And I believe that following his advice, you can have similar results. 

The Google-Approved Loophole
That Ranks Businesses
In 30 Days Or Less!
For most people, SEO is a slow and tedious process. But it doesn't have to be! That's why we were very excited to have Paul James teach us his Google-approved loophole that ranks sites in 30 days or less on this week's Aloha Friday Local Marketing Jam Session.
Consider this the "sneak preview" into the training we did with Paul on the same topic (more on that below). Only on the Jam Session, we have all your favorite segments like Shark Shoutouts and more!
Check it out right here:

Ok, I've already told you LOTS about Google and SEO in this here Shark Bites. So I won't belabor the point here.
Other than to tell you that Tomorrow, Monday, December 20th at Midnight Pacific is the last chance to check out this hard-hitting training with Paul James.
This was one of the most popular training we've done in months. In fact, tons of Sharks have been ravenous about this.
So do not miss this chance to learn the painfully easy way to land $1,000 SEO clients like clockwork.
You can do that, by going here:

That does it for this SEO and Google themed edition of Shark Bites. Next week, we'll kickoff the holidays in earnest with our annual 12 Deals sale.
So stay tuned if that interests you.
In the meantime, enjoy your Sunday. And go gettim Shark! We're rooting for you.
Mahalo,
Tom Gaddis
P.S. Hungry for more content? Here are three easy ways we can help you today:
Agency Growth Machine – Our highly-popular directory strategy that makes YOU a local influencer.
Shark Alliance – Want to see my step-by-step roadmap to go from $0 to 6-figures in sales each year? Click here to learn more and try it for a full 30-days for just $1. 
Remote Millionaires Coaching Program – Schedule your free Breakthrough Call to learn the strategy we use to build remote business to 6-figures a year from scratch.