Issue #122 | January 9th, 2022
Aloha Shark,
The first week of the year has come and gone. And already we've seen some HUGE wins from some of our Sharks (just look below to see a few of them).
More than that, things are shaping up to be a great year. Already hundreds of Sharks have reserved their seat to attend the upcoming Agency Sales Summit. Which is the first ever Offline Sharks Virtual Event.
There's more info on the event below. But for now, dive into another round of Shark Bites…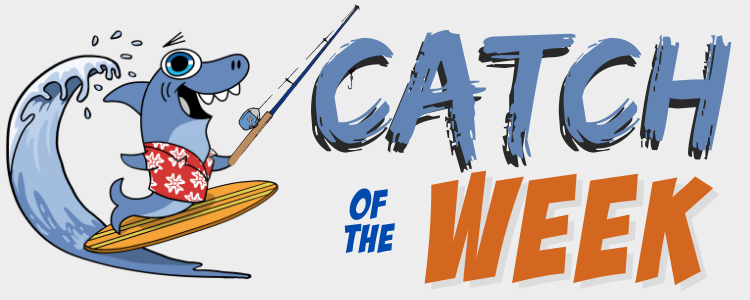 [Note: Catch of the Week is where we share some of the greatest weekly wins from Sharks that write in. If you'd like to be "nominated" for Catch of the Week, be sure to post in the Offline Sharks Private Facebook Group using #win. And you may be featured too. Now on to the good stuff…]
Bruce A Mayo wrote in recently with a whole plethora of wins. From serving old clients… to getting brand new clients… to even landing a "$10,000+ whole shebang" website rebuild…
Bruce is a Shark Alliance member and whatever he is doing… it's working! Keep rocking Bruce and update us on your growth this year.
But that's not all!
Because we also have a smorgasbord of wins from Marvin Drobes! One of these wins was from last year (which put him over $100K in sales). And the other two are going to get him off to a great start in 2022. It's well worth reading Marvin's thoughts as there are some cool and unique services he is offering. As well as a sneaky way to land new clients.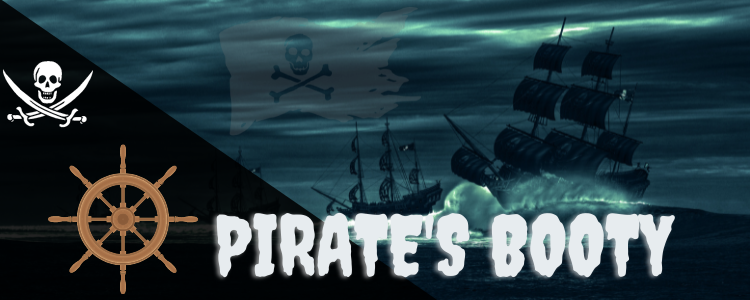 Welcome to "Pirate's Booty"—a curated stash of local marketing news and content for your reading pleasure. 
For starters, here's tasty article about marketing to consumers at each stage of the buying process. This article lays out 5 of these stages. And how to market to people at each stage.
This can help you better understand your client's buying journey. As well as your client's customers buying journey. Either way, there's a whole lot of goodness and you can get it here:
How to Market at Each Stage of the Buying Decision Process – Alexa Blog
The next article ain't really an article at all. Really, it's a whole stash of articles all about the latest and greatest of anything to do with Google. This is way to detailed to give you a summary. So click the link below to see everything you may have missed from Google in the last month:

How To Suck At Sales
And Still Win Big!
The simple fact of our business is, it is entirely sales-driven. There is no getting around it. That's why Nick always laughs and jokes with me that he's not a "world-class" salesperson. And neither am I!
That's why this video from Nick is so darn good. Because it shares how he continually cranks out sales… even though he's admittedly not the best salesperson.
To find out how he does it, head here:
>>> Click here to learn Nautical Nick's easy sales techniques…
Tips To Be Successful
In 2022 And Beyond
This time of year it's only natural to reflect on the past 12 months… and plan out the coming year. And that's what this week's episode of "What's The Secret?" is all about.
In fact, this is a bit of "behind-the-scenes" director's cut type of info. I'm even sharing a few of the things we could have done differently. And that we plan on doing differently moving forward. Enjoy!

The Psychological "Triggers"
That Make People BUY!
What makes people buy? And just as importantly… what makes them NOT buy?
That's just what we chatted about on this week's Aloha Friday Local Marketing Jam Session.
Truth is, these psychological "triggers" aren't anything special or fancy. You probably even know a handful of them yourself. But you may not know how to use them… or when.
Which is why this Live Show was so good. 
But to be clear: There's nothing evil or manipulative about using these "triggers". That's because these "triggers" are about the things that you client's WANT to know before they buy. So really, you're only doing them a favor when you begin using them starting today.
To find out more, head here for the replay:

In less than a week, we'll be going live for the first ever Offline Sharks Virtual Event. This event will be all about the glorious topic of sales. Specifically, how you can make far more sales than you are now.
And do it without feeling like a phony. Without being manipulative. And without being a world-class salesperson.
As mentioned earlier, hundreds of Sharks have already jumped in.
And for good reason. After all, tickets are very cheap.
So step up and check it out here while you still can:

Thanks for playing another round of Shark Bites.
It's a labor of love putting this together each week. And it takes a fair bit of work from the team. (Shout out to our Facebook Queen aka "The Kraken" Shushan who makes it all happen!)
So if you like what you read, feel free to share it with a friend. 
And be sure to check your inbox tomorrow for a weird tip about eating breakfast for dinner… and the not-so obvious reason it can help you become rich.
Mahalo,
Tom Gaddis
P.S. Hungry for more content? Here are three easy ways we can help you today:
Agency Growth Machine – Our highly-popular directory strategy that makes YOU a local influencer.
Shark Alliance – Want to see my step-by-step roadmap to go from $0 to 6-figures in sales each year? Click here to learn more and try it for a full 30-days for just $1. 
Remote Millionaires Coaching Program – Schedule your free Breakthrough Call to learn the strategy we use to build remote business to 6-figures a year from scratch.