Issue #126 | February 6th, 2022
Aloha Shark,
The picture above is to honor Nick's (almost) one year in New York. You may have heard that he's about to leave the Atlantic shores and make his way back to Pacific waters.
(And if you didn't hear, check out his YouTube video below for all the details.)
Not everyone wants to travel while working. In many ways, I don't. At least not at the moment. But there is a world of benefit to building your business where you can travel… if you choose to.
And to help you build a business like that, here's another edition of Shark Bites…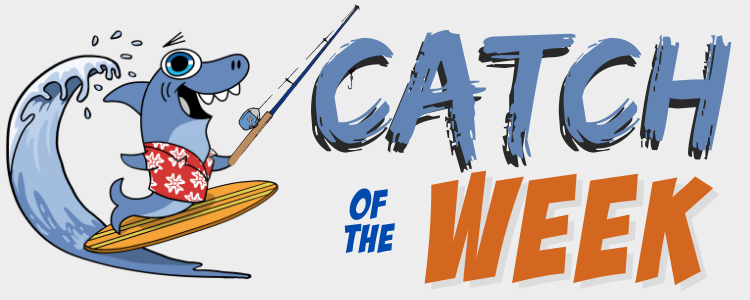 [Note: Catch of the Week is where we share some of the greatest weekly wins from Sharks that write in. If you'd like to be "nominated" for Catch of the Week, be sure to post in the Offline Sharks Private Facebook Group using #win. And you may be featured too. Now on to the good stuff…]
This week… a pretty unique win from Martin Lane. Martin had an old URL that he was "hoarding" from 10 years ago. And recently, he turned that £300 URL… into a cool £2,000! Pretty cool. And a good reminder that you aren't in the 'local marketing' business strictly speaking. You are in the business of making money. And you do it whichever ways present itself.
Next, we have another strange win from Bruce Mayo. Because Bruce didn't win a client… he fired one. Why is that a win? Because as Bruce said—he can easily replace that client with a better one! And while he's missing the money—he certainly ain't missing the stress.
And would you look at that. In the next win, you'll see that Bruce landed another website client… and set it up in a way where he essentially gets a database of hot leads! Great job Bruce and Martin!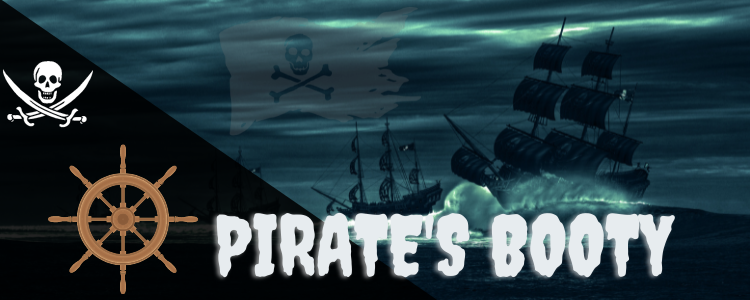 Welcome to "Pirate's Booty"—a curated stash of local marketing news and content for your reading pleasure. 
Up first, something a bit different. Because this is an article about writing an SEO resume. Now not every client will need a resume. In fact, most won't. But reading this article will show you all the things that potential clients look for. And if you put those things into a resume… it just may help you secure the job. Read it here:
How To Write A Standout SEO Resume (With Examples)
So that can help you land a client… and the next piece of booty can help you rank the client higher. In fact, this article shares 11 ways to improve rankings. This is fundamental stuff that you don't want to miss. Read it here:

The Secret To Earning $$$
From Anywhere In The World
That picture looks like Nick's planning his World War III conquest. And in some ways… he is!
Now the interesting thing about watching Nick work and grow is that Nick isn't purely focused on local marketing. That is his "powerhouse". The thing that brings in the revenue and "powers" all his other investments and ventures.
But as you'll see in this video, Nick's "rigged" his life to be cash flow positive… even when he's renting a swanky apartment in New York's Financial District. How's it done?
Find out here:

The Methods We Use
To SKIP The Sales Call
On this weeks Aloha Friday Local Marketing Jam Session… we chatted about how we rig our businesses to skip the sales call.
How's it done? Well for one thing, it's done by NOT being another salesperson. Instead, you set it up so you're instantly viewed as a helpful consultant. 
When this happens, everything becomes easier.
You can easily start conversations with almost any prospect of your choosing. They are willing (and often EAGER) to talk to you. And not only will they be much more likely to buy… they're much more likely to buy at a hefty rate AND give you referrals too.
To find out how it's done, tune in to the Live Show recording here:
In case you didn't hear:
Last week we were joined by the "Sultan of SEO", Chase Reiner. Chase knows a thing or two about SEO. And one of his big breakthroughs was discovering how to sell $300 "website mini roadmaps".
What's a "website mini roadmap"? It's essentially a way for you to get paid to diagnose your prospect's problems. Once you've done that, selling them on a higher-ticket package becomes very easy.
But that said, you can make a pretty penny just doing these "mini roadmaps" too. And if you'd like to learn how it's done, tune into the training before the Monday, February 7th at Midnight Pacific deadline. 
All righty! That's all for this round of Shark Bites. I hope you got a lot out of it. And if you did, consider sharing this page with a friend.
As always, thanks for playing. And we'll be back in your inbox with more goodies soon…
Mahalo,
Tom Gaddis
P.S. Hungry for more content? Here are three easy ways we can help you today:
Agency Growth Machine – Our highly-popular directory strategy that makes YOU a local influencer.
Shark Alliance – Want to see my step-by-step roadmap to go from $0 to 6-figures in sales each year? Click here to learn more and try it for a full 30-days for just $1.
Remote Millionaires Coaching Program – Schedule your free Breakthrough Call to learn the strategy we use to build remote business to 6-figures a year from scratch.