Issue #128 | February 20th, 2022
Aloha Shark,
When you're a public figure like me (at least relatively speaking), it's important to have an "origin story". The same story every superhero has that explains who they are, where they come from, and how they developed their superpower. (My superpower being local marketing and teaching it to others.)
And every time I tell my origin story, it is always interwoven with my family. After all, it was because I wanted to spend more time with them that I wanted to build a "lifestyle business" in the first place.
Thing is, to hit that goal, sometimes you have to put your nose to the grindstone and focus on your business for a bit.
But once you see some success? It's important to relax (just a little). And remember that you're building a business to let you do more of the things you love. So if you only focus on your business? Then it sort of misses the point.
Of course, the goal is to love working on your business as much (or almost as much) as other things too. Anyway, just some food for thought. 
And on that note, let's dive into this profit-pumping edition of Shark Bites…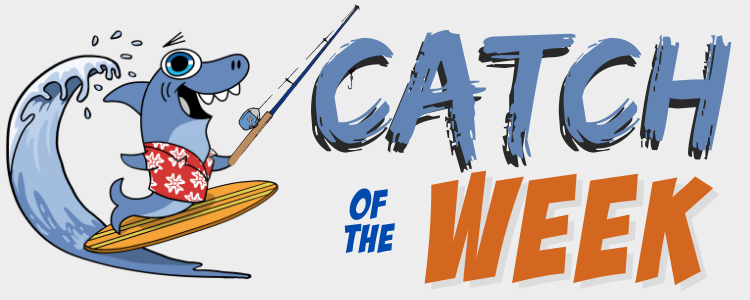 [Note: Catch of the Week is where we share some of the greatest weekly wins from Sharks that write in. If you'd like to be "nominated" for Catch of the Week, be sure to post in the Offline Sharks Private Facebook Group using #win. And you may be featured too. Now on to the good stuff…]
Lets get to it: Up first, ANOTHER win from the great, Remote Millionaire Member, Jocelyn Correa Wing (one of our verified "Megaladons"). This time, a tale of why you should never burn your bridges with clients or prospects. Read it and take it to heart.
Next, a win from our Member of the Week, Bill Stanley. Bill landed a nice $1,000 contract with more potential on the backend. 
Then we have Norm who landed a $1,200 PER MONTH SEO contract. (Plus the potential for other gigs too… see a pattern here?)
And last but not least, Cody Weaver who landed a chain sushi restaurant at $1,000 a month. (By the way, targeting chain restaurants is one of the strategies Jason Bell uses. To see the training we did with him this week, see the last "section" below.)
Great jobs everyone and thanks for posting your wins! Keep up the good work 😉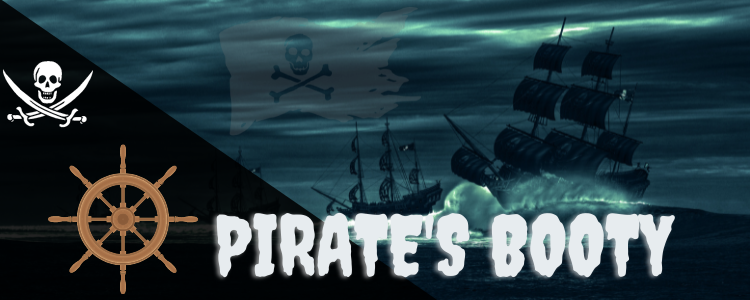 Welcome to "Pirate's Booty"—a curated stash of local marketing news and content for your reading pleasure. 
Up first, a sea shanty that is perfect for anyone who offers paid ads as a service (or uses paid ads to find new leads). It's all about when it makes sense to pay for Facebook engagement (and how to maximize ROI). Incidentally, there is a training in the last section below all about Facebook ads. But for now, check out the article here:
Facebook Ads: When Is Paying For Engagement Worth It?
Next, an article on the exact opposite topic: How to get engagement on Facebook without paying for a thing. This is perfect if you're brand new and don't have a budget (or are working with clients with smaller budgets). Or, use it with the paid ads strategy above. It will be that much more powerful. Read it here:

I've said it before and I'll say it again: Landing your first few clients solves some problems… and creates a few more. For example, your client signed the contract and agreed to the downpayment… but now how do you actually collect?
Well that is what Nick's "re-run" episode YouTube Video is all about.
This is one of Nick's most popular videos because it peels back the veil on this thorny subject. To find out how it's done, head here:

The Most Important Part Of Making The Sale!
What's the most important part of making a sale? Most people have no idea… but it has nothing to do with you. And everything to do with the prospect.
That's because the most important part of making the sale is how "hot" your lead is. Which is why on today's Aloha Friday Local Marketing Jam Session… we chatted all about qualifying leads.
In fact, I've gone through many sales trainings, books, audios, etc, and one thing they always talk about is qualifying prospects. That is one of the fastest ways to get to a "Yes". Because you're getting rid of all the people most likely to say "No".
To find out more about this, tune into the recording of the Live Show right here:
Last week we did a training with paid ads expert, Jason Bell… and boy was it a doozy. On it, Jason showed told us about a little-known Facebook feature that lets you run "set it and forget it campaigns".
The beauty of this feature is that you don't have to be a paid ads expert to use it.
That's because it taps into a "buying trigger" in certain Facebook users. (Don't want to spoil the fun, but let's just say that we all go through this "buying trigger" on a yearly basis.)
What's more, you can sell these campaigns for $500+ a month. 
The deadline to watch the training is Tomorrow, Monday, February 21st at Midnight Pacific. 
To tune in while there's still time, go here:
Allrighty. Thanks for playing this round of Shark Bites. 
To reward your diligence in reading this far, a secret glimpse into our marketing minds:
Very shortly we will be launching a brand new product on the market. A product that we've been working very hard on behind the scenes.
As always, this product will be heavily discounted during launch. Like 5-10x cheaper than what it will be after launch.
Luckily, during launch it will be less than dinner and drinks for one. So everyone can have a chance to pick it up if it's right for them.
Anyway, just bring this up as a little tease for what's to come. It won't be this week. But it will be soon… 
Mahalo,
Tom Gaddis
P.S. Hungry for more content? Here are three easy ways we can help you today:
Agency Growth Machine – Our highly-popular directory strategy that makes YOU a local influencer.
Shark Alliance – Want to see my step-by-step roadmap to go from $0 to 6-figures in sales each year? Click here to learn more and try it for a full 30-days for just $1. 
Remote Millionaires Coaching Program – Schedule your free Breakthrough Call to learn the strategy we use to build remote business to 6-figures a year from scratch.