Issue #130 | March 6th, 2022
Aloha Shark,
That's me posing with the "zombie heroes" above. Pretty cool, right?   It was taken at the anime convention me and software savant, Jeff Herschy, took our daughters to last weekend.
I'm going to be talking more about the business-building lessons I took from that event this week. But for now, let's dive into a special Home Services Jackpot Launch edition of Shark Bites…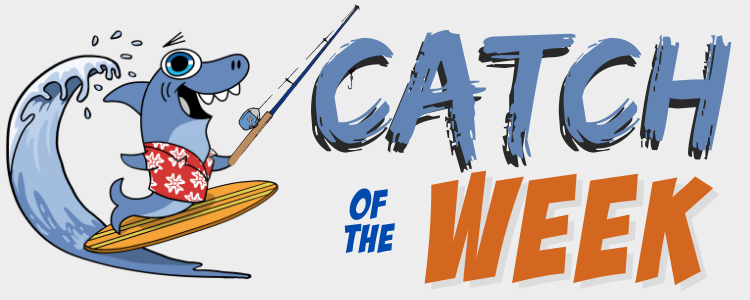 [Note: Catch of the Week is where we share some of the greatest weekly wins from Sharks that write in. If you'd like to be "nominated" for Catch of the Week, be sure to post in the Remote Agency Owners Facebook Group using #win. And you may be featured too. Now on to the good stuff…]
This week, we got wins of all shapes and sizes. So let's dive in… 
Up first, another HUGE win from our newest Megalodon Shark and Remote Millionaire Member, Jocelyn Correa Wing. This time, she landed a $10,000 client! She said it took her 10 years to gain the confidence to ask for a fee that big. Sometimes it takes that long. But it's oh so worth it. Great job Jocelyn and can't wait to see what's to come. (By the way, I recently had the chance to meet Jocelyn in Vegas. She's a great Shark and a great Remote Millionaire!)
Next we have Gaetano Javarone who squeezed a nice $4,000+ right at the end of the month. Not too shabby, not too shabby at all. 
And Abubkr MaHay who had a win after what sounds like a dry spell. It's all about momentum! Keep pushing Abubkr.
And last but not least, the great Bruce Mayo who had a few combined wins worth $2,000. He did it by using the Micro Service Millionaire Model that we promoted a while back.
Great job and thanks for posting your wins everybody!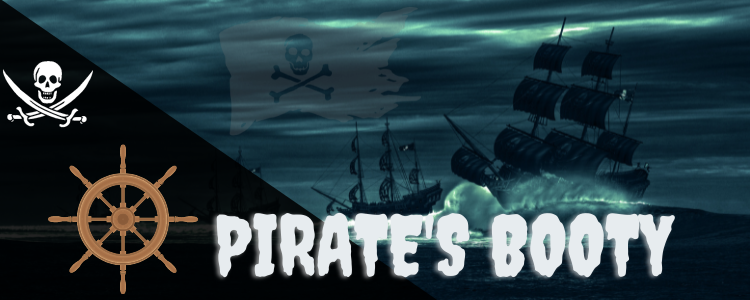 Welcome to "Pirate's Booty"—a curated stash of local marketing news and content for your reading pleasure. 
One way to improve client retention is by proving the ROI your services bring. Which isn't always easy to do. That's why today, I'm sharing this article about 3 metrics you can use to measure SEO and Content Marketing ROI. 
So now you know how to measure content marketing and SEO ROI. But how do you get higher conversions in the first place? One way is to get more visitors reading your content. Which is why I'm sharing this article with 20 ways to improve your bounce rate starting today. 

Low-Hanging Fruit Clients
You Don't Want To Ignore
Choosing the right prospect is the difference between an easy layup… and being forced to drain a buzzer-beater 3 from half-court.
That's why Nick filmed this video (live from Las Vegas) where he shared how he chooses local marketing clients.
As you can see from the thumbnail, this strategy is related to Home Services Jackpot. And even though the video is short, he does share some "meat and potatoes" info. Like the 2 "green flags" you should look for when choosing prospects. Watch it here:
How We Charge So Low
And Still Make Bank!
On this week's Aloha Friday Local Marketing Jam Session, we chatted all about one of the best arrows in our marketing quivers.
And that is, being able to charge minnow-sized rates… and still make whale-sized profits.
The secret is in the strategy. This is really more of a "big picture" sort of an idea. But it is where all the money is truly made.
To find out how it's done, head here:

Home Services Jackpot
On Sale Now!
In case you somehow didn't hear…
Right now our brand new course Home Services Jackpot is on sale at a special launch price. In fact, today you can get it for less than $30. But after launch, it goes up to $297.
Home Services Jackpot lays out the strategy we use to sell websites like crazy.
Nick told me that his assistant recently closed a $6,000 deal. Using the same strategy found inside.
This is a great foot-in-the-door for any digital marketer. And if you already sell websites, then this can save you tons of time prospecting, selling, and fulfilling too.
To find out more and lock in your savings, head here:

That's all for now. Thanks for playing this round of Shark Bites.
One thing I always realize at launch time is how great of a community we have. All our customers are so supportive in wishing us the best success every time.
I think it's because they know we're all in this together.
It sounds a bit cheesy. But I think it's true. In fact, the biggest win Nick, I, or anybody at Shark HQ can have is helping our customer's succeed.
Mahalo,
Tom Gaddis
P.S. Hungry for more content? Here are three easy ways we can help you today:
Agency Growth Machine – Our highly-popular directory strategy that makes YOU a local influencer.
Shark Alliance – Want to see my step-by-step roadmap to go from $0 to 6-figures in sales each year? Click here to learn more and try it for a full 30-days for just $1. 
Remote Millionaires Coaching Program – Schedule your free Breakthrough Call to learn the strategy we use to build remote business to 6-figures a year from scratch.