Issue #133 | March 27th, 2022
Aloha Shark,
Weird to think that it was 12 months ago that Nick left Maui. Even weirder to think of everything that's happened in that time.
Just goes to show you that it's really possible to grow a business from anywhere in the world. I personally have seen the work Nick's put in the last 12 months. Not too mention that he was able to visit 9 states and spend a lot of time with his family.
Anyway, how we built our business in a way that gives us freedom is the topic of Virtual Fortune Roadmap. Which is available to watch until Tomorrow, Monday, March 27th at Midnight Pacific.
In the meantime, let's dive into this round of Shark Bites…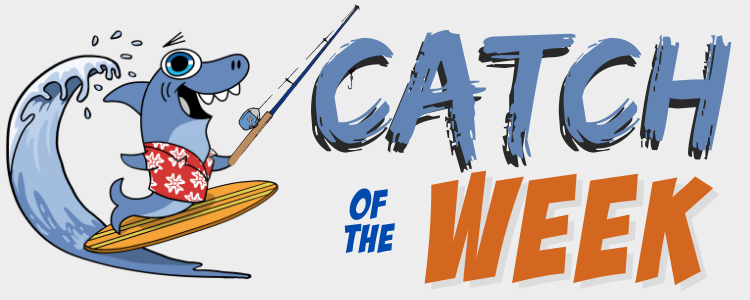 [Note: Catch of the Week is where we share some of the greatest weekly wins from Sharks that write in. If you'd like to be "nominated" for Catch of the Week, be sure to post in the Remote Agency Owners Facebook Group using #win. And you may be featured too. Now on to the good stuff…]
This time on "Catch of the Week…"
A new Remote Millionaire racks up $7,431.14 in revenue in his first week! Not too bad from just getting back from vacation, right?
Another Shark is keeping his streak alive with a small but might project management win. Sometimes a small win is the start of something much, much bigger.
Big shout out to Frank Barrett who landed his FIRST client. Woo-hoo! He said it's a small sale, but really, for your first deal that's solid pricing! Keep it up Frank!
The great Jill Ashton writes in about a $2,600 website with a possible monthly recurring… boom.
And last but not least, Ahmad Abdullah Bin Haron got a juicy $200 per month social media posting gig. 
Keep up the great work everyone!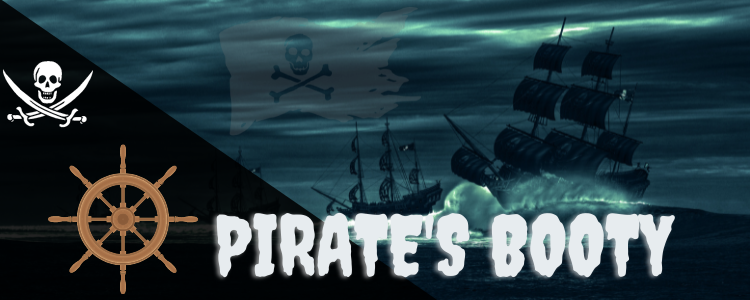 Welcome to "Pirate's Booty"—a curated stash of local marketing news and content for your reading pleasure. 
Today, another gem from the Offline Sharks Stash. This one an episode of my discontinued podcast about who can (and can't) start a remote business. I'm gearing up for a brand new podcast soon to replace What's The Secret. In the meantime, enjoy this oldie but goodie right here:
Up next, something for our Sharks abroad. This article is with one of Google's own SEO experts. And he explains the best ways to rank for different countries. This is an interesting read and who knows, maybe it will open up an idea for a whole new service working with clients in different countries. Enjoy it here:

The One Business Document
To Rule Them All
I once heard a story from an ex-fighter pilot. It basically explained how you could take an 18 year old kid fresh from college… and teach him how to fly high-speed jets in just a few years.
How?
By having a system and a process. A system and process that the fighter pilot can follow. So they're not flying at the speed of sound and having to make decisions.
Every decision is effectively made ahead of time. By the system.
Well, that's essentially what this video from Nick is about. It's about putting systems and processes into place in your business. So you don't have to think. You just act.
To find out more, head here:

The 3-Step Process To Growing
A Digital Marketing Empire
On This week's Aloha Friday Local Marketing Jam Session, we sat down to chat:
How to grow your very own digital empire. How's it done? We did it by following a 3-step process. A process that allows you to use more and more leverage each and every step.
The beauty of it is that each step builds upon the one before it. So you have the skills, experience, and cash flow to go from one step to the next easily.
Wanna find out more? Then check it out right here:

Friendly reminder:
Our Virtual Fortune Roadmap is up until Tomorrow, Monday, March 27th at Midnight Pacific only.
This training lays out the entire business model we teach our students and use in our agency. More than that, it shows you how to leverage your time… so you can scale your revenue without scaling your workday.
In other words, this takes off the ball and chain of an hour pay for an hour of work. And puts you firmly into the getting paid for months for work you do today camp.
To find out more and see the strategy that makes everything we do and teach here at Shark HQ tick, head here:

Before I go, I should also remind you that applications for Remote Millionaires close tomorrow too.
You can apply using the same link where you can watch the replay of Virtual Fortune Roadmap. Which can be found right here:
https://www.offlinesharks.com/digitalgold
We got lots more goodies planned for you in the coming weeks and months. Thanks for being a Shark. And talk soon!
Mahalo,
Tom Gaddis
P.S. Hungry for more content? Here are three easy ways we can help you today:
Agency Growth Machine – Our highly-popular directory strategy that makes YOU a local influencer.
Shark Alliance – Want to see my step-by-step roadmap to go from $0 to 6-figures in sales each year? Click here to learn more and try it for a full 30-days for just $1.
Remote Millionaires Coaching Program – Schedule your free Breakthrough Call to learn the strategy we use to build remote business to 6-figures a year from scratch.