Issue #134 | April 3rd, 2022
Aloha Shark,
Since Nick is now back in sunny Maui, I figured I'd share the photo above from when he recently went snowboarding. Looks cold, right?
In similar news, on Friday we covered remote business travel tips on our weekly Live Show. It was a fun one and very unique. If you're interested, check it out below.
That said, almost everything we teach will help you build a remote business that gives you the freedom and cash flow to travel. And on that note, let's dive into this round of Shark Bites…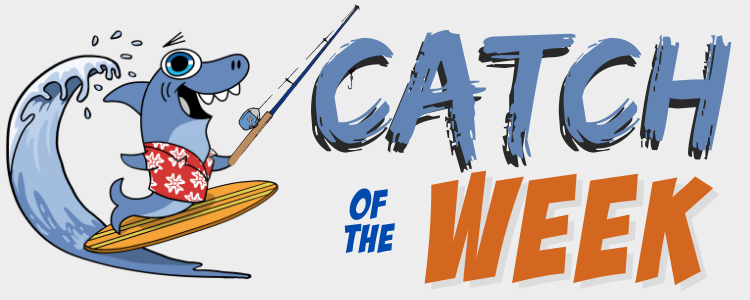 [Note: Catch of the Week is where we share some of the greatest weekly wins from Sharks that write in. If you'd like to be "nominated" for Catch of the Week, be sure to post in the Remote Agency Owners Facebook Group using #win. And you may be featured too. Now on to the good stuff…]
This time on "Catch of the Week…"
Remote Millionaire member, Norm Thomas, shares a juicy $4,800 website deal with a nice $950 per page after that (now that's how you structure a deal!). Pretty interesting project, so be sure to read his post below to see how it's done.
Next up, Cody Weaver who got a whole assortment of wins! He sold a website for $1,750 (nice!) and also got a deal for some $1,720 a month. Doesn't take much of those to build an agency! And then he ended his day early with a jacuzzi celebration. Rock on Cody!
Remote Millionaire member, Jeffery Trusedell, landed a client worth $6,400! Last week we posted about Jefferey's win that ended up falling through. But no sweat, because Jeff is back on it with another big one! Just shows you the progress our RM members make. 
Another RM member, Dan Lesser, landed not one… but TWO SEO clients with an upfront payment + recurring that equals $1,575 in USD!
And last but not least, yet another RM member, Bill Stanley who is keeping his Monday streak alive with a FAT $7,500 deal! Oh, and another deal worth $2,800 that isn't pictured here. That's why we call him #DollaBill!
WooHoo! That's what I like to see. Keep up the good work and be sure to post your wins so we can keep track! 
(Oh, and PS, last month we tracked more than $100,000 in wins from Sharks and RM members! That's crazy. And we can't wait to see what we hit by the end of the year…)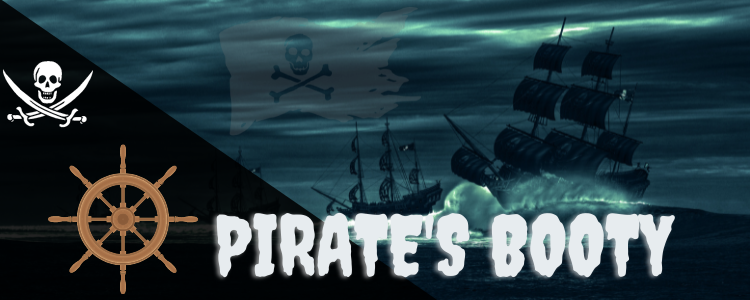 Welcome to "Pirate's Booty"—a curated stash of local marketing news and content for your reading pleasure. 
When you have to market day in and day out… it can be tough to generate new ideas. And yet, new ideas are the lifeblood of your business! That's why today, we're sharing these 10 creative digital marketing ideas for local businesses. Which you can find right here:
Up next, another ditty on marketing ideas. This time, how to simplify content creation so you can effortlessly pump out money-making content! Read it here:

How Nick Made $100K With SEO
In His Very First Year!
Want to learn how to make $100K a year using SEO? Then step right up!
And I know that may seem like a big number and a stretch right now. But really, it's not!
In fact, Nick hit $100K his very first year selling SEO. And how he did it, is revealed in this video right here:
How To Travel
And Still Get Paid
We often say that a business isn't the end goal. It's a way to reach all your other goals of having free time for hobbies, hanging with your friends and family, and overall having an excellent life.
That's why on this week's Aloha Friday Local Marketing Jam Session, we sat down to talk not about "business" specifically.
But how to travel while running a business.
It was really fun. And even I learned a lot from Nick (who spent the last month 5,000 miles away from his home office and visited 9 states in the process). To catch the replay and learn how to travel more and still get paid, head here:

Big news:
On Wednesday, April 6th at 3 pm ET / 12 noon PT, we're going live to reveal the business-changing magic of affiliate SEO sites.
What's an affiliate SEO site?
Well let's just say that the people we're having on consistently pump out sites that do 4 and even 5-figures in sales every single month. In fact, one person even has a site that's been worth 7-figures so far!
That's crazy. And it's also why we are excited for this training.
To register, first head here:

That's all for now. A big congrats and thanks to all our new Remote Millionaire members. There's a lot of them!
We couldn't be more happy you joined us. And we are very excited to see what you can do in the next year and beyond…
Talk soon.
Mahalo,
Tom Gaddis
P.S. Hungry for more content? Here are three easy ways we can help you today:
Agency Growth Machine – Our highly-popular directory strategy that makes YOU a local influencer.
Shark Alliance – Want to see my step-by-step roadmap to go from $0 to 6-figures in sales each year? Click here to learn more and try it for a full 30-days for just $1. 
Remote Millionaires Coaching Program – Schedule your free Breakthrough Call to learn the strategy we use to build remote business to 6-figures a year from scratch.