Issue #135 | April 10th, 2022
Aloha Shark,
Nick posted the photo above with the caption "I'll be taking all my calls from this hut for the next 24 hrs." Now I don't know if he actually took his calls from there, but it sure did make me miss Hawaii for a bit.
But not to worry. There's lots of fun and festivities here in Vegas (including our upcoming and yet to be finalized LIVE event. More on that later…)
Anyway, got lots of goodies today, so let's dive into this round of Shark Bites…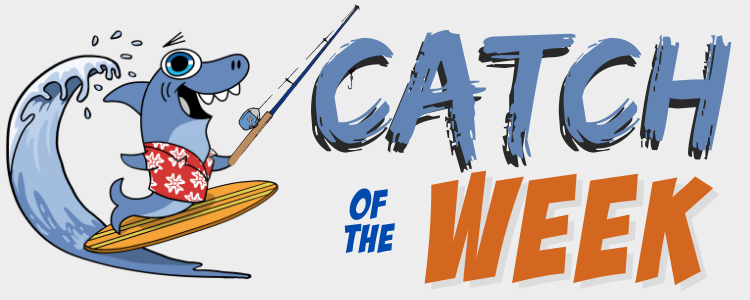 [Note: Catch of the Week is where we share some of the greatest weekly wins from Sharks that write in. If you'd like to be "nominated" for Catch of the Week, be sure to post in the Remote Agency Owners Facebook Group using #win. And you may be featured too. Now on to the good stuff…]
This time on "Catch of the Week…"
Remote Millionaire Member Gaetano Javarone landed not one… but TWO deals totaling $3,784 (only one is pictured below, our RM Members get so many wins it's hard to keep up!)
Norm Thomas, another Remote Millionaire Member also got two wins worth $2,335. And notice how he said "I did not really do any of this, my team did it." HUGE lesson there.
Antti Siira hopped on his first ever sales call and walked away for a contract worth $450 for the first month… and $900 every month after that. Good work!
RM Member Bobbie Washington got BBB accredited. Nice!
A true business slayer, Marvin Drobes, got 3 wins worth $936 (2 wins not pictured). With a nice recurring tagged on!
And last but not least, RM Member Dan Lesser got an SEO client worth $647 a month. This is getting serious indeed…
Great job and thanks to all our Sharks and RM Members who are writing in about their wins. Keep up the good work.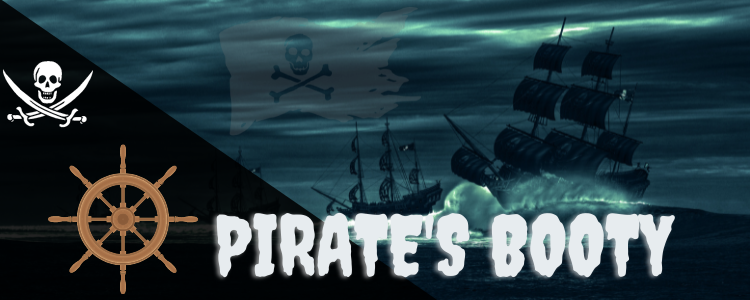 Welcome to "Pirate's Booty"—a curated stash of local marketing news and content for your reading pleasure. 
Does word count really matter for SEO? Well officially word count is not a ranking factor. But that said, we all know long-form content tends to rank better. So what is it? Well that's covered in this article all about SEO right here:
Up next, something completely different. This one is all about how to sell on Instagram. If you use social media, you're bound to pick up at least one helpful tip. Which you can do right here:

The Best Passive Income Stream
While Working Remote
What's the best service to make money from anywhere in the world? Better yet, can you make this service passive? The answer to both of those questions are found in Nick's YouTube video this week. The best part is, this service is extremely easy to scale. And once you learn the skill, it is almost hard not to make money using it. Find out more about it here:
Click here to watch now… 
How To Recession-Proof
Your Business
On this week's Aloha Friday Local Marketing Jam Session, we chatted one of the most important topics of all: 
Recession-proof businesses.
And as I'm sure you know, this is more important now than ever. With inflation raising prices. War raging on the other side of the globe. Fuel and food shortages and more.
Now I'm not being doom n' gloom. I'm just being realistic.
And because of that, this may be the most important training you ever watch. To catch it, head here now:

In related news:
The training we did last week about building SEO sites that do 5 and even 6-figures a month is still up.
On it, we even saw a case study of a site that did 7-figures in sales! Yes, a 7-figure website.
Pretty crazy. And very cool strategy behind it.
That said, the training comes down Tomorrow, April 11th at Midnight Pacific. To catch it while you can, head here:

Thanks for playing this round of Shark Bites. It shows you're dedicated to improving your knowledge and skills.
And really, that's the best predicting factor of success.
Not how smart you are. Not how much money you have now.
But just the fact you're willing to work a little bit each day. And make progress towards your goals. See you tomorrow for more goodies.
Mahalo,
Tom Gaddis
P.S. Hungry for more content? Here are three easy ways we can help you today:
Agency Growth Machine – Our highly-popular directory strategy that makes YOU a local influencer.
Shark Alliance – Want to see my step-by-step roadmap to go from $0 to 6-figures in sales each year? Click here to learn more and try it for a full 30-days for just $1. 
Remote Millionaires Coaching Program – Schedule your free Breakthrough Call to learn the strategy we use to build remote business to 6-figures a year from scratch.