Issue #138 | May 1st, 2022
The picture above was from a recent outing to a steakhouse. I got a kick out of the fact they called it the Cookie Monster.
It was delicious. and I bring it up to show you that business ain't all fun and games.
Sometimes you gotta get down to the hard work of eating some cookies. All joking aside, it's just a little reminder to enjoy the fruits of your labors.
And to help you do more of that, here's a heaping helping of Shark Bites…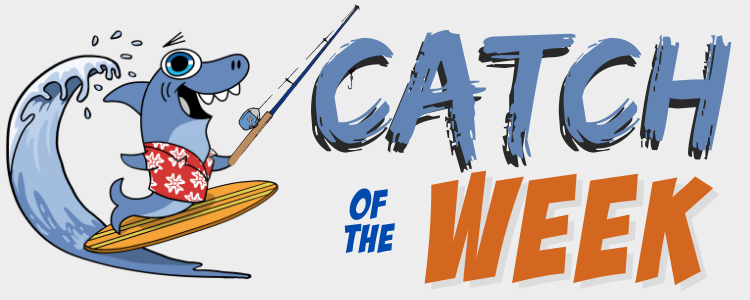 [Note: Catch of the Week is where we share some of the greatest weekly wins from Sharks that write in. If you'd like to be "nominated" for Catch of the Week, be sure to post in the Remote Agency Owners Facebook Group using #win. And you may be featured too. Now on to the good stuff…]
This time on "Catch of the Week…"
Up first, we have Remote Millionaire Member, Bill Stanley, who not only shared THREE great project management wins… but shared one of the best lessons anyone who works with clients can learn. Seriously, read it closely and multiple times. Because what he says can potentially save your fin during the next recession… (and I'm not being dramatic when I say that!)
Another Remote Millionaire Member, Dan Lesser, wrote in about a new SEO client with recurring future revenue tacked on. Nice!
Next we have Strasser Sheryl who had a win… and a loss. But look at what she said, "more fish in the pipeline". That's the reason you MUST always be prospecting.
Then there's Antii Siira who brought in $400 in pure profit… while outsourcing all the hard work.
And yet another Remote Millionaire Member, Jeffery Trusedell, who just landed a Reputation Management deal… with 6 months of recurring revenue! (Starting to see a trend, here?)
And last but certainly not least, Cody Weaver with a local bookstore at $405 a month!
Great job everyone and thanks for sharing your wins!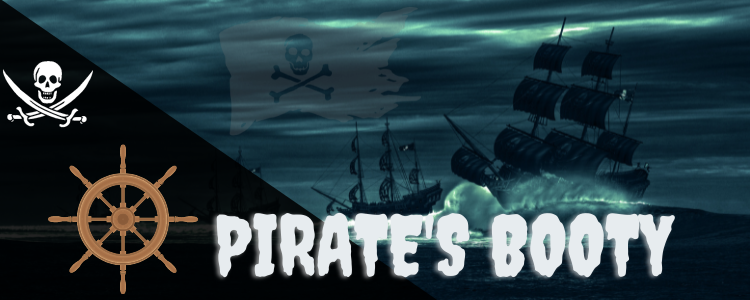 Welcome to "Pirate's Booty"—a curated stash of local marketing news and content for your reading pleasure. 
No matter where you land on the topic of sustainability, there's no doubt the idea appeals to certain consumers. And if you're clients appeal to those customers, then you should know about the new Google attribute that helps businesses show off their eco-consciousness. Here's an article about it right here:
And in related news, the recently passed Digital Services Act (DSA) may affect you and your clients. That's why I urge you to read this sea shanty of 7 things you should know about DSA right here:

The 4-Step Process To Building
A 6-Figure Remote Agency
From Anywhere In The World
A while back Nick told me he wanted to do a video on the things he sees our best students do (the students who hit 6-figures a year in their agency consistently).
And after thinking about it, he broke it down to a 4-step process. The 4-steps?
Well that my friend, is revealed on this "re-run" episode from his YouTube channel.
If you want to start or scale an agency, then this free video could be just the stuff. Find it here:
A HUGE Money-Making Skill
You Shouldn't Ignore
On this week's Aloha Friday Local Marketing Jam Session, we talked about one of the biggest money-making skills on the planet. Which is building funnels.
Funnels work well because clients are willing to pay lots of money for them. You can use them to get clients for your agency. And there are countless "client-less" businesses you can run with funnels too. 
That's why we talked all about funnels on this Live Show. To tune in, head here now:

In case you missed it:
Last week we did a training all about Local Biz Gamification (what I'm calling SMS Marketing 2.0).
This training was very interesting. And very profitable for those who attended.
The good news is, the replay will be up until Tomorrow, Monday May 2nd at Midnight Pacific. 

This training shows you:

> A slick, new recurring revenue service that clients will happily pay $500 to $2,000 per month for (even though most of the "work" is done by software)

> How to book high-quality appointments with a simple, 3-5 minute video

> The sneaky "viral gamification loop" that makes customers RABID to buy from you and your clients

> And a whole lot more…
To learn how it's done and how you can make $500-$2,000 per month per client with this service, head here immediately:

Thanks for playing this round of Shark Bites. I hope you enjoyed it. And if you did, consider sharing it with a friend interested in running their own business.
The more entrepreneurs there are, the better this world will be. 
That's what I believe. And that's why I do what I do.
Talk soon!
Mahalo,
Tom Gaddis
P.S. Hungry for more content? Here are three easy ways we can help you today:
Agency Growth Machine – Our highly-popular directory strategy that makes YOU a local influencer.
Shark Alliance – Want to see my step-by-step roadmap to go from $0 to 6-figures in sales each year? Click here to learn more and try it for a full 30-days for just $1. 
Remote Millionaires Coaching Program – Schedule your free Breakthrough Call to learn the strategy we use to build remote business to 6-figures a year from scratch.