Issue #148 | July 10th, 2022
Last Saturday was my 49th birthday! (Or as I prefer to say, the 19th anniversary of my 30th birthday…)
And boy was it a hoot!
As you can see from the picture above, I spent time with some great people. We had some great food. And a whole lotta fun. 
As we often say, business is important—but it's just one piece of the puzzle to a happy life. That's why our business strategies are designed to fit with your lifestyle. Not become your lifestyle.
Anyway, without further ado, let's dive into this round of Shark Bites…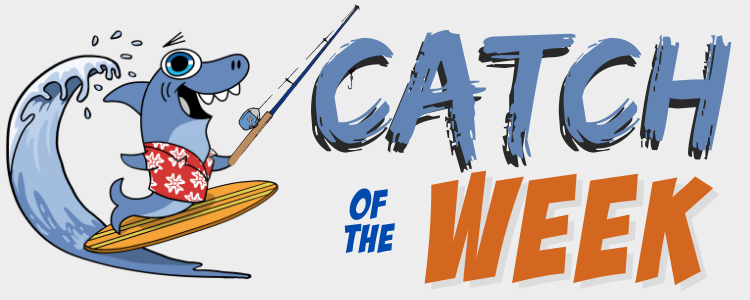 [Note: Catch of the Week is where we share some of the greatest weekly wins from Sharks that write in. If you'd like to be "nominated" for Catch of the Week, be sure to post in the Remote Agency Owners Facebook Group using #win. And you may be featured too. Now on to the good stuff…]
This time on "Catch of the Week…"
Up first, Remote Millionaire Member, Jeffery Trusedell writes in with a nice recurring revenue win. You'll notice that Jeffery said he's been dealing with some family issues. It happens! The trick is to get back on that horse just like Jeffery did. So a big congrats to him for staying strong!
Another Remote Millionaire Member, Dan Lesser, landed a small but mighty deal from an inbound lead (with some recurring revenue tacked on).
Next, RM Member, Bruce A. Mayo, writes in with a win that is getting him closer to his HUGE goal of $4 million by the end of the year. Woohoo! Shoot high indeed.
Then there's Olivier Leca, who has a cool (and a hefty) win from a published author. Nice!
And last but not least, the one and only Norminator got a huuuuuuuge… $20K deposit (that's just the deposit… the deal is even bigger than that!).
Awesome week of wins. A huge congrats to everyone who wrote in and here's to another fantastic week!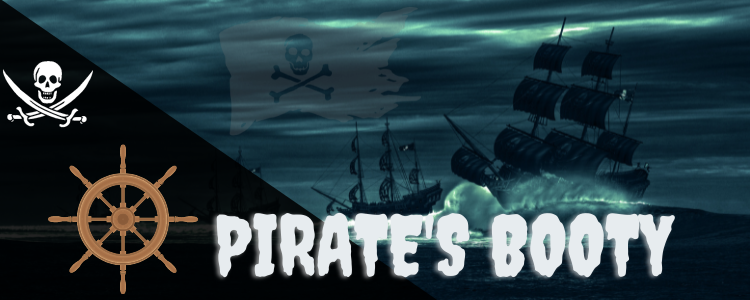 Welcome to "Pirate's Booty"—a curated stash of local marketing news and content for your reading pleasure. 
Up first, a nice little ditty about 7 ways you can use to research and analyze your audience for SEO purposes. As you know, we LOVE SEO. And this article shares some cool tips on how to get it done:
And next, an Offline Sharks original that is all about finding your client's pain points. Which, if you didn't know, is a KEY part of the selling process. Because once you know their pain points… you can come up with a plan to solve those pain points. And get paid! Read it here:
Want An Agency?
Hang Out HERE!
I believe one of the most important skills for making money is…
Being good at asking for help.
I know, not much of a "skill" at all right? And that's the beauty of it. Anyone can do it. And anyone can benefit from it greatly.
But where do you go for help when it comes to your agency? And who do you ask?
Well that is revealed on this video which you can watch by going here:
The Best (And Worst) Services To Make Lots Of Recurring Revenue This Year And Beyond...
On this week's Aloha Friday Local Marketing Jam Session we talked a whole lot about services. 
Which ones should you choose? Which ones are easiest to sell? And which are the best for recurring revenue?
Of course, we shared a whole lot more too. Like more on my upcoming NEW podcast… and all your favorite Live Show segments. Check out the replay right here:

A Sneak Peek Into The BRAND NEW
Remote Millionaire's Podcast
Big news:
Very soon, we will be launching the brand new Remote Millionaires Podcast.
If you've been around a while, you may remember my old podcast "What's The Secret?"
Well this new podcast will be even better (in my biased opinion). And will share the tools and tips you need to succeed in digital marketing.
The podcast isn't quite ready yet (we've been working hard to make each episode amazing). But if you'd like to join the pre-subscriber list to be among the first to know when it's live… and get some goodies as well, check it out here:

Well, that's all for now. The girls just got back a few days ago from Hawaii. (They had a blast!)
So I'm going to go spend some time with them in this Las Vegas heat 🙂
Talk soon!
Mahalo,
Tom Gaddis
P.S. Hungry for more content? Here are three easy ways we can help you today:
Agency Growth Machine – Our highly-popular directory strategy that makes YOU a local influencer.
Shark Alliance – Want to see my step-by-step roadmap to go from $0 to 6-figures in sales each year? Click here to learn more and try it for a full 30-days for just $1. 
Remote Millionaires Coaching Program – Schedule your free Breakthrough Call to learn the strategy we use to build remote business to 6-figures a year from scratch.