Issue #154 | August 21st, 2022
Well… Nick closed on another house. Which is what he's doing in the picture above.
There's actually some good business and money-management lessons here too. You see, Nick isn't buying another house as just another expense or luxury item.
Sure it will increase his quality of life and let him travel more. But, he's also viewing it as another source of revenue.
In other words, he's taking something that usually costs people money (a place to live) and making it flow cash instead.
This is not just giving him diversified income. It's quite literally building his wealth and net worth. All while making his life better.
Pretty cool. And should be the goal of your business too. To help you reach that goal, let's swim deep for another edition of Shark Bites…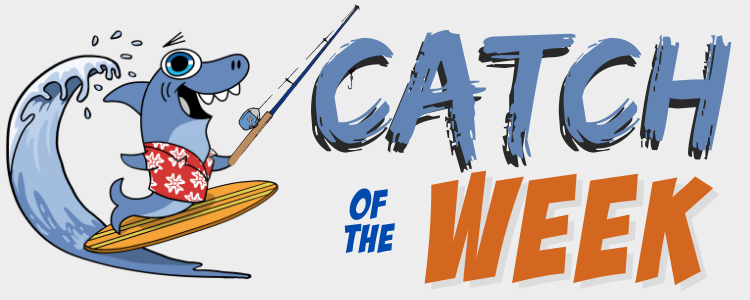 [Note: Catch of the Week is where we share some of the greatest weekly wins from Sharks that write in. If you'd like to be "nominated" for Catch of the Week, be sure to post in the Remote Agency Owners Facebook Group using #win. And you may be featured too. Now on to the good stuff…]
This time on "Catch of the Week…"
Up first, we have Remote Millionaire, Bill Stanley with another 2 project management contracts. Bill has been killing it in this niche, and we could not be more proud of him.
Then there's Hawaii local, Devin Atkins, who spent $82.08 on paid ads… and landed a contract worth $400 from it. That's the start of something special!
Up next, Remote Millionaire, Roger Chappel, lands a HUUUUGE client at $45,000… plus $3,000 a month. Wowza. Also worth reading about how it only happened because the client already trusted him. Huge lesson there…
And last but not least, Seth Brown closed a $1,700 per month SEO deal. With Google Ads upsells on the way.
Great week everyone and thanks for sharing your wins!

Welcome to "Pirate's Booty"—a curated stash of local marketing news and content for your reading pleasure. 
I often get asked "If I had to start over, what would I do differently." It's a big question. And one that is very profitable to think about (both for me and potentially for you). Which is why I wrote this article that details 3 things I'd do differently if I started over today:
Up next, a nice Shark Exclusive shanty about how to spot tire kickers. This fits in perfectly with the video Nick sent out this morning (check your inbox if you haven't seen it). But this article highlights a slightly different aspect. So if you'd like to improve your sales, boogie here to read it:

The ULTIMATE Agency Prospecting Strategy Handed To You On A Shiny, Silver Platter
In case you missed it:
Earlier this week, we went live with "Shark favorite", Mike Cooch, as he revealed a powerful prospecting strategy.
How does it work?
Well I don't wanna ruin the fun here. But let's just say that this way of doing it can land you clients FAST… all while building long-term authority and success.
Best part is, once this is set up you can get it all done in 30 minutes a day… and in some cases less.
Training will be up until Tomorrow, Monday, August 22nd at Midnight Pacific.
Check it out here:

Long-Game VS Short Game:
How To Make Fast Cash
And Build Long-Term Success
In my years as a local marketer, I've seen a trend where people promote strategies that work in the short-term… but fall flat in the long-term.
In other words, they work to make fast cash. But they don't scale into a long-term sustainable business. Which is why on this week's Aloha Friday Local Marketing Jam Session we chatted all about a strategy that works for both.
That way, you can make money now and get yourself on solid ground. But you'll also be set up for a great lifestyle business that pays your bills for years to come.
Want to find out more? Then watch the replay right here:


That's all for now! Thanks for playing this round of Shark Bites.
And now a little 'carrot' for rewarding you for reading this far:
Recently we've been testing a certain service in our agency that is crazy profitable. (Nick has been talking about and posting about this service recently… so if you got your gills peeled, you may already have an idea what it is.)
And in a few weeks, we're ready to reveal this service to you… and the new strategy we have behind it.
Good things are coming.
So get ready 🙂
More soon.
Mahalo,
Tom Gaddis
P.S. Hungry for more content? Here are three easy ways we can help you today:
Remote Millionaires Podcast – Get free weekly episodes about growing a lifestyle business from anywhere in the world. 
Agency Growth Machine – Our highly-popular directory strategy that makes YOU a local influencer.
Shark Alliance – Want to see my step-by-step roadmap to go from $0 to 6-figures in sales each year? Click here to learn more and try it for a full 30-days for just $1. 
Remote Millionaires Coaching Program – Free 15-Minute Agency Strategy Call with our team.