Issue #156 | September 4th, 2022
Woo-hoo! We've officially made it to the 3-year anniversary of Shark Bites!
And to celebrate this glorious occasion, we asked the Sharks in the Offline Sharks Private Facebook Group to post the #1 thing they learned from us. 
And below, I posted them all conveniently organized by theme. 
So consider this an extra-strength edition of Shark Bites with a heaping dose of business-building info.
Without further ado… let's dive in shall we?
What Do Our Sharks Think Is The Most Valuable Business-Building Info? (Revealed)
Take Action & Consistency Is Key:

Prospect every day. Get your foot in the door with a low cost offer. — James R. Juris
Stay consistent with your RPAs. — Javier Lomelin
Soooo much valuable wisdom from you guys… how to pick one?! I think the MOST valuable advice is…no matter what you learn or how much you learn, if you don't take action, it's worthless. ANY action is better than no action. Write on email, do research, one call….anything. It's not the answer to everything and it won't cure world hunger, but, this IS the start to your journey to greatness. Thanks guys! — Michael Marquez
I think your thoughts about consistency is what I have learned more than anything for being apart of the Shark Nation. It has taught me to keep on keeping on!! No matter what. So Grateful I found this group and the awesome Leaders By Example we have in Nick and Tom. — Bill Stanley
The one of the most important thing that i learned is to commit even it's a small thing but if you stay consistent you will reach your goal. — Usman Rana
Your consistency is really inspiring to me. I will say thank you mad keep it up —  Samson Timothy
Being CONSISTENT each and every DAY is what I think is KEY !!!! — Marc Stolman
Take Action!
Seems so basic, yet so Important! — Enrique Fernandez Jaquete
Take action consistently and stop trying to reinvent the wheel….just follow the program! Sometimes it's just good to hear things from the right person/people…….then it finally sinks in!!  — Gary Brewer
Just love reading Shark Bites, there have been so many golden nuggets and valuable info over the past 3 years that it's difficult to pin down any one particular lesson, but certainly the general theme of taking consistent, daily action no matter what is one of my key takeaways over the years. — Tim Dixon
1st, the importance of consistency. No matter how hard, confusing and frustrating it gets you guys always drive home just get up and keep going. You only fail when you quit. 2nd, the importance of outsourcing and trusting in the process to help you get to where you are going. — Geoff Hepworth
Being Consistent and Take Action every day! Your consistency is really inspiring to me every day — Angelo De Salvatore
Scale By Outsourcing & Building Systems Smartly
Multiplying results by outsourcing the things I don't enjoy/or I am not good at. — Rob Traffie
Most valuable thing(s) I have learned is to scale recurring services by outsourcing with perfectly crafted SOP's. — Doug Page
Marketing Secrets We've Revealed:
I love Shark Bites. I think it's important to reach out to your audience and Shark Bites taught me how to do that without having to reinvent the wheel all the time. It's great to see the summaries, they're valuable to the reader and time-saving to the writer. — Jacqueline Heath
One week ago I tuned in and you answered my question!!! How to cold email and you talked about loom videos & personalization — wow. I was able to send out really personalized cold emails and landed 1 $2K sale this week thanks to #sharkbites — EG Buzz
Community Support Is The Key To Success
Greatest asset in Shark Bites and in Sharks overall (Remote Millionaires) is the community to ask questions at any time and get at least several very helpful answers. — Curtis Burns
Shark Bites really help in getting advices from the experts that work! Getting updated from the social media news and around the web are sooo valuable! Short stories, wins and updates make us grow faster and better! — Phil Ed Nuguid
Just one of many products from the Sharks that contain truckloads of marketing nuggets and wisdom for digital marketers. It bears repeating that "never stop prospecting" and "just take action" are a couple of super golden pieces of advice…but also – systems and processes in your business (so you can remove yourself from the day-to-day grind and have vetted outsourcers doing the heavy lifting). Boom. — Kristen Bedard
I don't think I would have moved on from websites if I had not come across this group! I have dived into all their training courses and am using the knowledge every day! One of the very best informative marketing groups on FB and I love all the wonderful interactions between members helping each other out !!! we need such positivity in our lives today! Thank you to everyone who contributes too! — Joanne Smith
Well that was fun! Thanks for everyone who wrote in with a tip. Lots of valuable info above, so I hope you actually took a moment to read it.
If you do, you'll see a few repeating themes on what really works. Anyway, back our regularly scheduled programming below…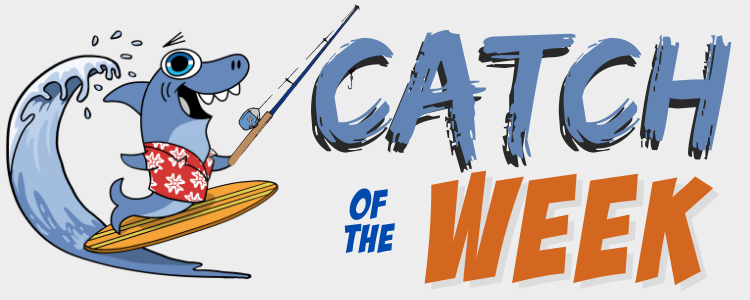 [Note: Catch of the Week is where we share some of the greatest weekly wins from Sharks that write in. If you'd like to be "nominated" for Catch of the Week, be sure to post in the Remote Agency Owners Facebook Group using #win. And you may be featured too. Now on to the good stuff…]
This time on "Catch of the Week…"
Up first, brand new Remote Millionaire, Bobby Roel… lands a $199 client on his first day in the program. Great job and many more to come!
Next, EG Buzz writes in with a fat $1,000 per month SEO contract. Nice!
Then there's Remote Millionaire, Liz Mckenna, who closed a Google Ads client for a $750 per month retainer. (Side Note: We have a lot to say about Google Ads next week… so stay tuned for that!)
Another Remote Millionaire, Jelle de vlieger, closed a biiiig $2,488 per month client PLUS commission. Woo-hoo!
Then there's Remote Millionaire, Clint, who landed a sweet $2,462 client and is feeling good!
And yet another Remote Millionaire, JT Trusedell, closes another retargeting deal for a nice $1,326!
And last but not least, Lauren Haven, landed a website deal worth $800. Not too shabby Lauren!
Great job everyone! Here's to another great week!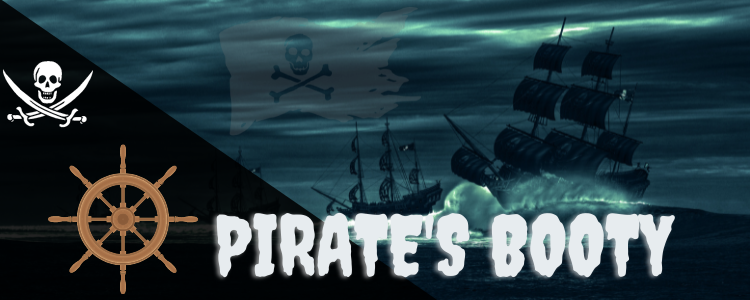 Welcome to "Pirate's Booty"—a curated stash of local marketing news and content for your reading pleasure. 
Google recently announced a pretty big change to Ads for local businesses. What does this mean for you and your clients? Well let me just say that Google PPC Ads are still a great service. (In fact, our new product that launches next week shows how to land $1k+ per month Google Ads Clients like crazy). Anyway, here's an article that talks about it what you can expect with the new change:
Up next, another article about a Google Ads feature that lets local businesses "hone in" on some target metrics. Check it out here: 
Episode 5 Of The RM Podcast Is Live Now!
On Episode #5 of the Remote Millionaires Podcast I chatted with Dan Lesser to talk about how he built his UK Agency. 
But even if you don't live in the UK, there's still lots to learn. Because Dan also shares how he went from having just a handful of clients… to scaling to a full-blown agency.
Tune in right here:

Spend A Day Fishing With Nick!
Ok, this video is a bit different… because it doesn't reveal a marketing secret or business tip. Instead, it's a "day in the life" of our very own Nick Ponte. 
That said, it's a cool video with some great editing. And if you like Nick, chances are you'll enjoy watching it.
To do that, go here:

The Business-Changing Magic
Of Consistency!
You may have noticed above on the list of the info that Sharks found most valuable… that the #1 reported thing was taking action and staying consistent.
It's kinda a no-brainer right? And yet, many people who are still trying to make it ignore this idea.
Because they're looking for the next "hack" or secret.
Anyway, we talked a lot about consistency and how to have more of it on this week's Aloha Friday Local Marketing Jam Session.
Check out the replay of it right here:
https://www.offlinesharks.com/lmjs146

Well, that's it for today. Thanks for playing this round of Shark Bites.
Coming up this week…
We are going to share with you a whole lot about PPC Ads. And that's because we're going to release a course (on Friday) that shows you how to make insane profits using Google Ads.
And make between $1,000-$2,500+ per month per client. If that interests you… stay tuned.
Mahalo,
Tom Gaddis
P.S. Hungry for more content? Here are three easy ways we can help you today:
Remote Millionaires Podcast – Get free weekly episodes about growing a lifestyle business from anywhere in the world. 
Agency Growth Machine – Our highly-popular directory strategy that makes YOU a local influencer.
Shark Alliance – Want to see my step-by-step roadmap to go from $0 to 6-figures in sales each year? Click here to learn more and try it for a full 30-days for just $1. 
Remote Millionaires Coaching Program – Free 15-Minute Agency Strategy Call with our team.