Issue #157 | September 11th, 2022
Well… it's launch week which means you may be new to Shark Bites.
If you are, Shark Bites is the weekly "digest" of the best content we put out that week. You can always save our website so you can find any past and future Shark Bites (just look under the "Free Resources" tab).
Or keep an eye peeled for our email each Sunday. So without further ado, let's dive in…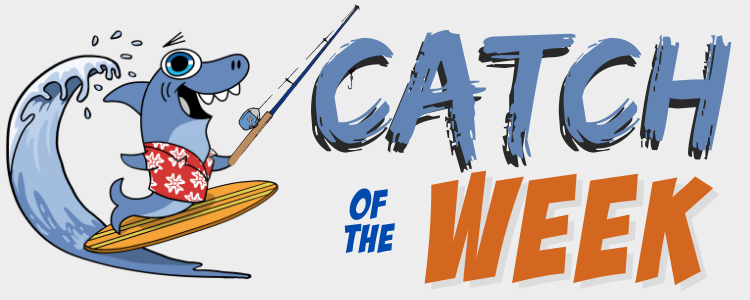 [Note: Catch of the Week is where we share some of the greatest weekly wins from Sharks that write in. If you'd like to be "nominated" for Catch of the Week, be sure to post in the Remote Agency Owners Facebook Group using #win. And you may be featured too. Now on to the good stuff…]
This time on "Catch of the Week…"
Up first we have Remote Millionaire, Jelle de vlieger, who made $401.88 with a single phone call! How'd he do it? Read his post to find out.
Next, another win from Jelle; this time a $753 win for a 3-month retainer. Great job Jelle!
Up next we have Remote Millionaire, Bill Stanley… who closed a whopping $7,800 Project Management contract. Huge!
Then there's Remote Millionaire, Jeffery Trusedell… who landed so many wins it is making my head spin. Instead of listing them all here, just read his post to get all the details and some great insight too. 
Last but not least, a double win from Remote Millionaire, Akshay. One win for $150 for an easy website critique. And another much bigger win for a website + SEO contract.
What a great week everyone! Thanks for sharing your wins!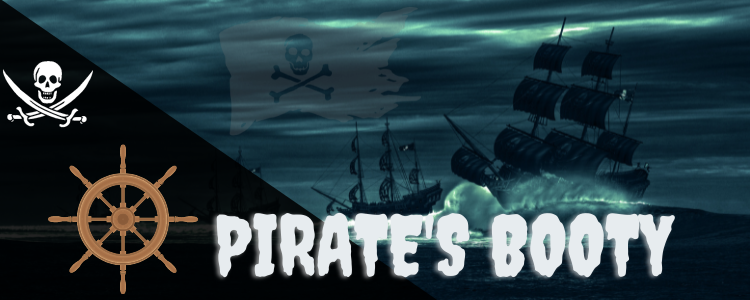 Welcome to "Pirate's Booty"—a curated stash of local marketing news and content for your reading pleasure. 
Usually in "Pirate's Booty" we share a local marketing focused article from around the interweb. But today since you may be new around here, allow me to share my business partner Nick Ponte's YouTube Channel. Nick shares a lot of great stuff there. Including a ton of behind-the-scenes content you won't find anywhere else. It is totally free to watch and you can do that (and subscribe) right here:
https://www.offlinesharks.com/nick-youtube
Since we've been talking a whole lot about Google and PPC Ads all week… here's a ditty about a new Google update on preventing spam and abuse. Some pretty good stuff in here. And even if you don't use Google specifically, you can take the same concepts to create good experiences for your clients and customers wherever you go. Dive in below:

Hitting 6-Figures Per Year In Sales
On Episode 6 Of The Remote Millionaires Podcast
On Episode 6 of the Remote Millionaires Podcast, I sat down with Remote Millionaire and "Megalodon Shark" Jocelyn Wing!
In case you don't know, a "Megalodon Shark" is someone that we've verified to hit 6-figures in yearly revenue in their agency!
That's a big goal. And a big milestone to hit. We are soooooo proud of Jocelyn and have seen her grow over the past months. If you'd like to learn the biggest needle movers for her… and how you can too can hit 6-figures in yearly sales… tune in below:

Get MORE Recurring Revenue
With This Simple Service
Want to become a local marketing "Top Gun"? Better yet, want to learn one of our favorite services for pumping out oodles of recurring revenue deals?
Then dive into this week's Aloha Friday Local Marketing Jam Session recording where we discuss just that!
The Aloha Friday Local Marketing Jam Session is our weekly local marketing "variety show". On it, we dive deep into a money-making topic.
Plus, we have "fan favorite" segments. Such as trivia, Shark Shoutouts, cash prize giveaways and more!
Tune into this week's recording right here:

Special Launch Discount Expires Soon!
In case you somehow missed it:
Until Tomorrow, Monday, September 12th at Midnight Pacific only, you can still pick up our NEW course PPC Maverick for the special launch price. 
So here's the deal:
> PPC Maverick shows you how to land oodles of PPC clients that will happily pay ou $1,000-$2,500+ each and every month…
> It also shows you how to easily run PPC ads and get your clients a 2x ROI and in some cases even more…
> Right now it's less than $30… which is just a fraction of what it will cost after the launch!
That said, after Tomorrow, Monday, September 12th at Midnight Pacific… the price shoots into the stratosphere.
To find out more and get in while there is time, head here now:

Well, that's all for now. Thanks for playing this round of Shark Bites.
If you're new to us Sharks, welcome aboard! The Offline Seas are a wide and wonderful place. And we can't wait to help you navigate them.
If there's anything we can do to help you, reach out. 
And I'll see you next week for another round of Shark Bites!
Mahalo,
Tom Gaddis
P.S. Hungry for more content? Here are three easy ways we can help you today:
Remote Millionaires Podcast – Get free weekly episodes about growing a lifestyle business from anywhere in the world. 
Agency Growth Machine – Our highly-popular directory strategy that makes YOU a local influencer.
Shark Alliance – Want to see my step-by-step roadmap to go from $0 to 6-figures in sales each year? Click here to learn more and try it for a full 30-days for just $1. 
Remote Millionaires Coaching Program – Free 15-Minute Agency Strategy Call with our team.