Issue #162 | October 16th, 2022
Aloha Shark!
That's Nick above on a surf trip in Nicaragua with some friends. He said he had a great time!And the cool thing is that this was totally last minute for him.
As you know, Nick's been hard at work for the past few months remodeling a rental in Washington state. So he wasn't exactly planning a trip to Central America. But some of his friends had been planning a trip and when last minute one of them had to drop out due to family troubles… Nick was able to hop in.
Just goes to show you how important it is to build your life with tons of flexibility and freedom (and the cash flow to do what you want). To help you do just that, let's dive into this round of Shark Bites…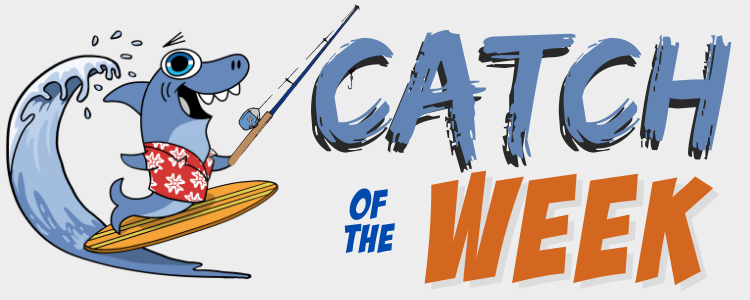 [Note: Catch of the Week is where we share some of the greatest weekly wins from Sharks that write in. If you'd like to be "nominated" for Catch of the Week, be sure to post in the Remote Agency Owners Facebook Group using #win. And you may be featured too. Now on to the good stuff…]
This time on "Catch of the Week…"
Up first, Remote Millionaire, Wesley Crick, writes in with his FIRST win on day one of Remote Millionaires no less. This win for a nice marketing client with recurring revenue tacked on…
Next, Remote Millionaire, Liz McKenna writes in with a whole boatload of wins. Including a number of Home Studio Jackpot clients and some Shopify stuff. Woohoo Liz, great job!
Next we have Ash Butler, who let us know he had a website client win using our Website Client System strategy.
Then there's Sandy Alexander, who sold a small package to open the doors to a much bigger project down the line. That's the way it's done. 
And last but not least, Marvin Drobes signed up TWO new clients for Google Branding Ads. 
Another great week! Thanks for sharing your wins!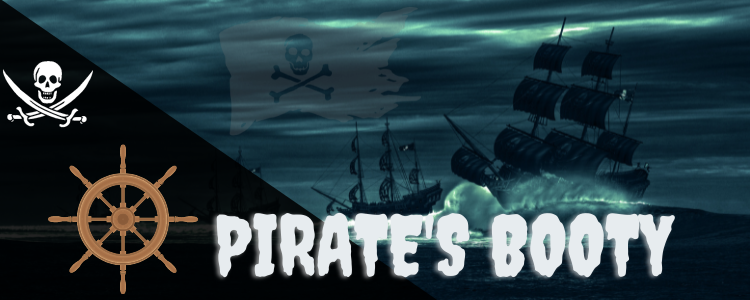 Welcome to "Pirate's Booty"—a curated stash of local marketing news and content for your reading pleasure. 
Up first, an article about some new YouTube updates that you should know about if you use YouTube at all. Now not everyone will use YouTube for a local marketing agency. However, many in your audience does—and if that includes you, then be sure to find out more right here:
Up next, something that will likely affect many local marketers. Which is that Google is predicting that backlinks will not be as important of a ranking factor moving forward. To find out the details, head here now:

How To Start An Agency FAST... On Episode 14 Of The RM Podcast
Want to grow an agency to 6-figures in sales in one year or less!?
Then be sure to check out Episode 14 of the Remote Millionaires Podcast! Because on it, I talked with Cody Weaver about how he went from a trucking sales rep… to building a 6-figure marketing agency in less than a year!
Learn how Cody did it using a small, but efficient team… and how he currently makes $30,000 per month in revenue!
To catch it now, head here:

How Did Liz McKenna Make $9,500 In Just One Week???
You may remember Liz from the "Catch of the Week" section above where we posted about her many recent wins.
Well guess what? On this week's Aloha Friday Local Marketing Jam Session I sat down with Liz to chat about how she got there.
Specifically, we talked about what you should do when you feel like you hit a wall and don't know where to go.
This was a GREAT chat and I think anyone that tunes in will benefit from it. (In fact, people in our Facebook group have been talking about how they were inspired to take action right after the call. So don't miss it!)
Check it out now by going here:

Heads up:
Tomorrow, Monday November 7th at Midnight Pacific is your last chance to join Shark Alliance Plus for just $1!
That's right!
For just 100 sticky pennies, you can try out everything inside Shark Alliance Plus for a full month. If you decide you don't like it, simply let us know and we'll take you out never to be charged for it again.
That said, the deadline to get the $1 trial is coming up swiftly
To check it out before then, head here:

Alrighty, Shark. Thanks for playing this round of Shark Bites.
We're getting close to the end of the year and the holiday busy season. Which means right now is the best time to make some moves and make some progress in your business.
As always, we'll be here supporting and helping you. So go get it!
Mahalo,
Tom Gaddis
P.S. Hungry for more content? Here are three easy ways we can help you today:
Remote Millionaires Podcast – Get free weekly episodes about growing a lifestyle business from anywhere in the world.
Agency Growth Machine – Our highly-popular directory strategy that makes YOU a local influencer.
Shark Alliance – Want to see my step-by-step roadmap to go from $0 to 6-figures in sales each year? Click here to learn more and try it for a full 30-days for just $1. 
Remote Millionaires Coaching Program – Free 15-Minute Agency Strategy Call with our team.