Issue #174 | January 8, 2023
Well Shark, we're one week into the New Year which means… about 25% of people have already given up on their New Year's resolution.
Kinda crazy right?
Personally, I'm not a big fan of resolutions. (They're too easy to break.)
What I am a fan of is using this time of year to regroup… to plan… and to take action.
And to help you do just that, let's dive into this round of Shark Bites…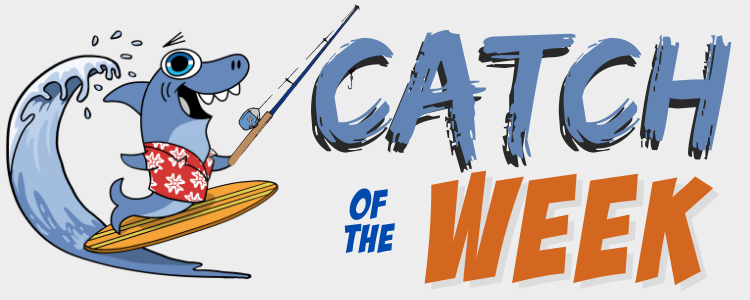 [Note: Catch of the Week is where we share some of the greatest weekly wins from Sharks that write in. If you'd like to be "nominated" for Catch of the Week, be sure to post in the Remote Agency Owners Facebook Group using #win. And you may be featured too. Now on to the good stuff…]
This time on "Catch of the Week…"
Up first,

Desiree Patronas

with a couple of big, juicy wins at

$1,297 each. (With both clients planning to continue with other recurring revenue services after the initial project is done… that's the way to do it.)


Next, Cody Weaver let us know about 3 big monthly wins totaling $5,325 a month… Jeez, it doesn't take too many of those to add up to a huge yearly revenue.


Then there's Mavin Drobes who landed a very interesting $3,500 website client that helps handicapped blue collar services (among others) grow their business. Great project for a great client!


And last but not least, Karen Brown lands a website client using our Clients For Christmas Challenge / Home Services Jackpot method. (Yes, people are still using this and being successful. It really works.)
Another great week! Thanks for writing in your wins (and if you haven't written in a win yet, maybe this is your week?).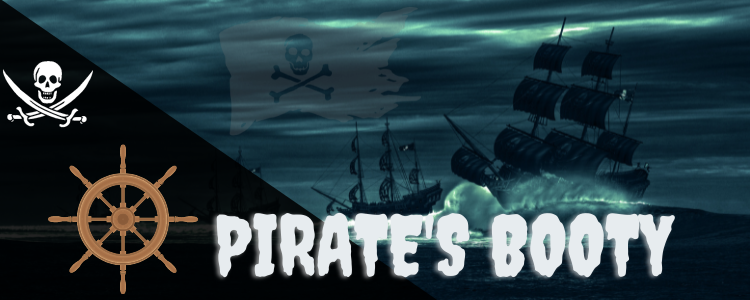 Up first, an article all about social media marketing predictions for 2023. Truth is, not everyone reading this will offer social media as a service (or use it for themselves). However, I believe there are some interesting trends you can learn from this article that you can adapt to many other industries and services. Check it out right here:
Expert Social Media Marketing Predictions For 2023
Next, 18 online review stats that you should know as a marketer. Reputation marketing (aka getting more and better online reviews) is one of the 5 core services we offer. So this is valuable stuff. That said, even if you don't offer reputation marketing, you can still use this info to help you sell more clients. So check it out right here:

One of the most important things we teach inside of Remote Millionaires is how to outsource and easily fulfill marketing services.
(After all, the more you can offload this to others… the more you can focus on Revenue-Producing Activities that grow your business.)
In fact, we teach our RM Members a simple, 6-step process that flips fulfillment on its head.
Normally you have to join RM to get this info.
But recently, I talked about this 6-step process on Episode 23 of the Remote Millionaires Podcast.
So if you'd like to learn our easy ways of flipping fulfillment on its head… so you can make more while working less…
Then tune in now by going here:

Everything is cyclical—and that goes double for the economy.
And right now if you're like a lot of people, you may be feeling a little scared.
What's the economy going to do?
Why are my clients and prospects acting nervous?
What will I do if it all comes crashing down?
Truth be told, there are things that you can put in place that can work even in down economies. In fact, there are some systems that (strangely enough) work even better when times are tough.
And that was the topic of last week's Aloha Friday Local Marketing Jam Session.
Nick and I chatted all about ways to thrive even when others are running scared.
The replay is up now and you can tune in right here:

All right, that does it for now.
Thanks for playing this round of Shark Bites.
Next week, we'll be sharing a strategy from one of our closest friends and allies in this biz.
It's someone who built a 6-figure SEO business out of his garage.
And he's made lots more money… and done lots more things since then.
So stay tuned for that.
And I'll talk to you soon!
Mahalo,
Tom Gaddis
P.S. Hungry for more content? Here are three easy ways we can help you today:
Remote Millionaires Podcast – Get free weekly episodes about growing a lifestyle business from anywhere in the world.
Agency Growth Machine – Our highly-popular directory strategy that makes YOU a local influencer.
Shark Alliance – Want to see my step-by-step roadmap to go from $0 to 6-figures in sales each year? Click here to learn more and try it for a full 30-days for just $1. 
Remote Millionaires Coaching Program – Free 15-Minute Agency Strategy Call with our team.