Issue #177 | January 29, 2023
And just like that… January has come and gone.
Well almost at least.
Still a few more days to soak up the January goodness.
Around here, we've had lots going on. We had a BIG birthday here at the Gaddis household. (Happy birthday Paige!)
We've racked up a whole lot of wins in our community. (Find a few of them below.)
And we're putting the bows on one of our best, most successful client-getting strategies to date. (And of course, we'll be sharing all the details when that's ready… for now, let's just say that using this you can land VERY high-ticket clients. More on that soon.)
Anyway, I hope you've had a fun and eventful January.
Just as importantly, I hope this month has brought you one step closer to your goals.
And to help you do that, let's dive into this round of Shark Bites…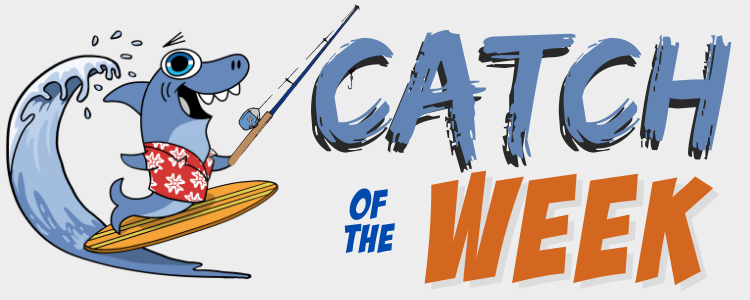 [Note: Catch of the Week is where we share some of the greatest weekly wins from Sharks that write in. If you'd like to be "nominated" for Catch of the Week, be sure to post in the Remote Agency Owners Facebook Group using #win. And you may be featured too. Now on to the good stuff…]
This time on "Catch of the Week…"
Up first, Michael Gardiner with a small but mighty win. Hey, not every week is going to be a home run. The point is that you put in the effort… and it's working! Businesses aren't built in a day. Keep at it!
Next, Desiree Patronas (who has had a tremendous amount of wins lately), lands a $1,000 retainer client… right before the Friday Live Show! Just goes to show, magic happens on Aloha Fridays.
Next, RM Member, Liz Mckenna, signs a BIG deal worth $4,650 a month. This is the type of progress our RM Members make. Great job Liz and keep them coming!
Then, we have long-time Shark, Jacqueline Heath, who wrote in with a win and a loss. The win: Weekly 'training' on how to use Social Media for a hotel client. The loss: An Elvis tribute act. Sounds interesting, but there's better clients out there!
Last but not least, EG Buzz upsold a client for an extra $475 for 4 months. That's an extra $1,900 in his pocket. That's the power of a good upsell marketing strategy.
Another great week! Thanks for playing this round of Catch of the Week. Be sure to write in YOUR wins so you can be featured.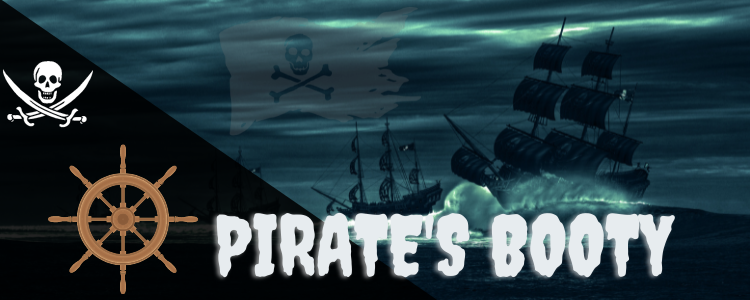 Not to beat a dead AI horse… but I saw this article and since we just did a training about AI, I figured it would be worth sharing. Now a lot of people have a lot of thoughts about AI. Mine are simple: It's probably here to stay. It can be a useful tool. It probably won't take over the world and ruin everyone's life. I don't know, I could be wrong. If you want the Microsoft CEO's take on it, you can read that here: 
Microsoft CEO: "Every App Is Going To Be An AI App"  
Google Optimize is going away on September 30th… so what does that mean for you? For one thing, you may want to download your data before then. For another, Google's new solution may not be coming for a while… so if you currently rely on Google Optimize, you may need to find a new solution. If this concerns you, read more about it here: 

If I had a dollar for everytime someone asked me "what's the best niche and service"… I could buy a retirement house in the Hamptons by now.
Only kidding.
But jokes aside, this is a question I get all the time.
So much so that I decided to answer the question once and for all on Episode 26 of the Remote Millionaires Podcast.
On it, I talk all about how to choose the best niche and service for you. 
Check it out right here:

Want to know my almost magical ways of outsourcing and making more in an hour than most people make in a week?
Then step right up to the replay of this week's Aloha Friday Local Marketing Jam Session.
This was all about outsourcing—and how to get it done even if you're a newbie.
Plus, we had all your Live Show favorites and more.
The replay is up now and you can tune in right here:

Well, another Shark Bites has come and gone. And I thank you for reading this far!
Also, before I go I should remind you about the free outsourcing training we have going on right now (in addition to the outsourcing info shared on the Live Show).
This outsourcing training is all about how to outsource… without spending a cent out of pocket.
It works like a charm too.
We've been using this for years and have taught it to over a hundred Remote Millionaires by now.
But today, you can get some of the same info for free.
You can tune into this training until Tomorrow, Monday, January 30th at Midnight Pacific.
So if you're at all interested, check it out here:
https://www.offlinesharks.com/your-remote-team
Mahalo,
Tom Gaddis