Issue #179 | February 12th, 2023
Aloha Shark!
And some big news:
Pretty soon we are going to release our newest course Professional Services Payday.
This course is designed to help land you clients fast… but with a very special twist.
You see, we've noticed in our own agency that the professional services niches are willing to pay much higher rates than other niches.
Much higher as in triple and sometimes even more… 
Which is why they are one of the best types of clients to have.
Of course, there are a few things you need to know before working with a professional services provider.
Which is exactly what the course will reveal…
Much more on that soon. In the meantime, dive right into this round of Shark Bites…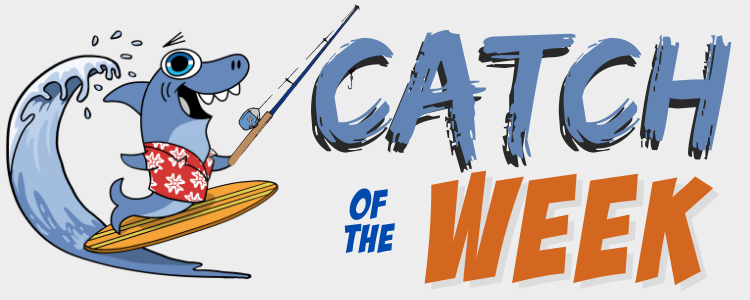 [Note: Catch of the Week is where we share some of the greatest weekly wins from Sharks that write in. If you'd like to be "nominated" for Catch of the Week, be sure to post in the Remote Agency Owners Facebook Group using #win. And you may be featured too. Now on to the good stuff…]
This time on "Catch of the Week…"
Up first, Jonathan Palacios starts us off with a website + SEO for a local cleaner client. Payment has been collected and all. Great job Jonathan!
Next, Michael Mott writes in with a whole host of wins… which brought in $3,700 with another $1,150 in the works. That's how it's done.
Next, our very own Nick Ponte landed… a fat $5,000 per month PPC client. This one came in as a lead to our website through organic ranking. Shows the long-term power of SEO.
And last but not least, Joanne Smith wrote in with a nice surprise for a nice, juicy ecommerce website. Great job Joanne!

That's all for this week. Please write in with your wins so we can feature you next.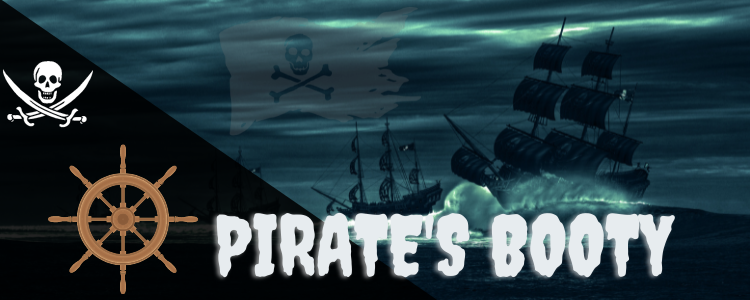 Up first… another article about AI. Now if you're like me, you might be getting a little tired of hearing about AI. But that said, it's on a lot of people's minds right now and I've seen a lot of people worried about it. 
Especially the mystery around how Google will be treating AI content. Which is why I think it's well worth it to read this article about how Google is treating AI content in search results:
Google Sets The Record Straight: AI Content In Search Results
Next, a topic that is close to our heart: Stock Photos. As you know, we use a lot of stock photos. And we are very careful to use only photos that we own and have the rights to. That's because the big image companies are very strict about this sort of thing—and are willing to sue at the drop of a dime.
Anyway, I found this article interesting because Getty Images recently sued a company (yes it was an AI company but that's beside the point!) and the reason why is fascinating… Yet another reason to take us up on the super cheap Deposit Photos offer we sometimes sell as an affiliate. Anyway, get your reading on right here:

Rejection hurts.
And as a new agency owner constantly getting ignored or getting only snarky, annoyed replies…  it can really start to sting.
But… It's all part of the job.
Truth is, as you build your business you'll get rejected far less.
And even if you do get rejected by a client you wanted… it won't hurt nearly as bad.
So just stick with it and follow the plan.
That said, there are ways to handle prospects not responding that can "flip" them from cold to hot. 
And I believe if you start doing these things, you'll convert more prospects to paying clients.
If you want all 5 tips I share about this topic, then tune in now to Episode 28 of the Remote Millionaires Podcast by going here:

It will be no surprise to you that the internet changed everything for businesses.
Never before has it been so easy to build a business from your kitchen table or living room couch. 
And one of the most magical things about owning a business online is the power of funnels.
Funnels are no joke.
In fact, if you can master the art of funnels… you will never worry about where your next client or paycheck will come from.
And if you want to know some of our favorite funnel secrets…
Then check out the replay of this week's Aloha Friday Local Marketing Jam Session.
On it, we dished all about funnels and how you can use them to begin profiting today.
Tune into the replay here:

That's it for this round of Shark Bites.
Thanks for playing and I hope you had as much fun as your humble host!
Remember that building a business is a journey.
And remember that the work you do today will be paying off for years.
Just keep at it.
Also remember that we feature WINS from the Remote Marketing Agency Owners Private Facebook Group every week.
So if you have a win, write in letting us know.
Remember to use #Win so you can be featured in our next Catch of the Week.
Until next time… 
Mahalo,
Tom Gaddis