Issue #189 | April 23rd, 2023
Aloha Shark! 
And welcome to this week's edition of Shark Bites.
We have lots of goodies for you below—including a TOOON of wins in "Catch of the Week".
So be sure to check them all out.
And on a side note, this week's Aloha Friday Local Marketing Jam Session was all about Discipline and Consistency.
And I thought the picture of me above working out was the perfect picture to accompany this theme.
That's because working out for me was not a routine at all.
It took a lot of Discipline for me to get where I am today. But I wouldn't trade it for the world. Like I've said before, Discipline and Consistency are true superpowers.
And to help you stay more Disciplined and Consistent… let's dive in…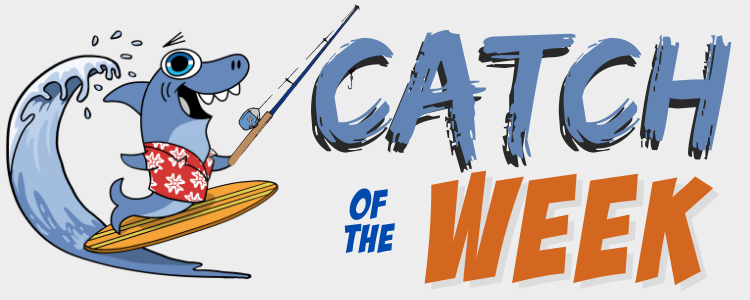 [Note: Catch of the Week is where we share some of the greatest weekly wins from Sharks that write in. If you'd like to be "nominated" for Catch of the Week, be sure to post in the Remote Agency Owners Facebook Group using #win. And you may be featured too. Now on to the good stuff…
This time on "Catch of the Week…"
Up first, a whole motley of wins from Marc Sexton. Including a whole lotta websites and some other goodies. Great job Marc and keep posting your wins. We're rooting for you.
Next, Remote Millionaire, Norm "The Norminator" landed a new SEO client. As you can see, it took 6 conversations or touch points for them to close the deal. Sometimes that's what it takes. But for a recurring revenue client… It is so worth it. 
Next, Remote Millionaire, Richie sold a big $5,000 website deal with ongoing SEO. Well worth reading his post to see how he sold it… there's a lot of gold buried in there.
And last but not least, Mr. Remote Millionaire himself, Nick Ponte, scored yet another $1,500 per month PPC client for our agency. (Well our sales team scored it… but the point still stands.)

Another great week and we are so proud of everyone who's made progress on their business this year!

If you'd like to write in your wins, you can do so inside of the Remote Marketing Agency Owners Private Facebook Group. Remember to use "#win" so we can feature you in next week's "Catch of the Week".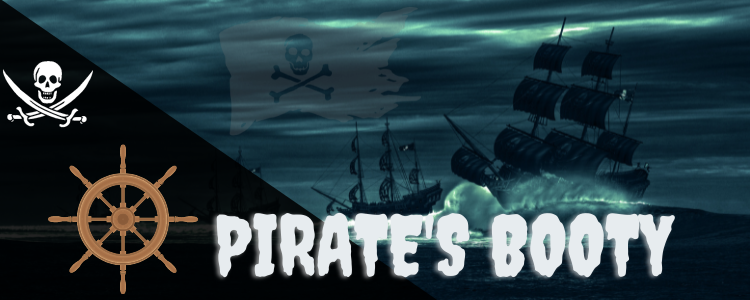 Welcome to "Pirate's Booty" – a curated stash of local marketing news and content for your reading pleasure.
It seems like almost every week I'm writing a blurb about a new Google update. Well… they're at it again. This time they're updating their "Helpful Content Guidance" as well as streamlining their Search Console Reports.
I like to share these updates because obviously a lot of what we do in local marketing is based around Google.
So if this interests you, well worth reading about it here:
Google Updates Helpful Content Guidance, Streamlines Search Console Reports
Next a look into Auto-GPT—the latest evolution of ChatGPT's functions. 
Auto-GPT is like ChatGPT… but even more automated. Basically you tell it a list of tasks you want done and it gives ChatGPT the necessary prompts to do it. That way you don't have to be there to give it the prompts yourself.
Kinda freaky… but VERY cool.
By the way, we have a new product coming out that shows you how to leverage the power of ChatGPT. We'll talk more about that soon.
But if you want to know more about Auto-GPT in the meantime, check it out here:

On this week's Aloha Friday Local Marketing Jam Session, we talked all about staying disciplined and consistent.
I know you may think that sounds boring or like hard work.
But truth be told, this is where the business game is won or lost.
Because without discipline and consistency, you're not going to make a dent out of your goals.
It's just the reality of how our world works.
But if you are interested in becoming more disciplined and consistent… and you want to hear how to be superhumanly productive…
Then check out the replay of the Live Show by going here:

That's it for this round of Shark Bites.
Thanks for playing and I hope to see you back here next week.
Speaking of next week…
As I've been hinting at, we have a brand new product in the works that is going to reveal how to leverage ChatGPT to land more clients.
It's a very cool strategy and so easy that anyone can make it work.
We will of course be talking more about it when it's ready.
But in the meantime, I hope you enjoyed this edition of Shark Bites and I'll talk to you soon. 
Mahalo,
Tom Gaddis