Issue #209 | September 10th, 2023
Aloha Shark! 
And welcome to issue 209 of Shark Bites.
As you may know, this week we went live to reveal the big picture process of what it takes to build an agency.
Starting at landing your first few clients…
Setting up systems and processes to automate the hard stuff…
And eventually stepping out of your business so that it can run and grow without you having to work in it all the time.
That is the goal.
That is the process.
And that is what we revealed on the training. 
The replay of this training will be up for a limited time (more about that at the bottom of this page).
But in the meantime, let's dive into this issue of Shark Bites.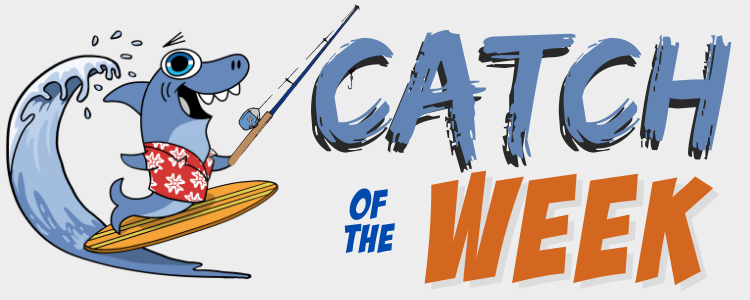 Up first, Donna Norris writes in with a little "power lesson". This one about showing clients you care. And how after she reached out to a website client to check in, it resulted in $899 more in sales… with more work likely on the way. In this biz, the name of the game is staying in touch with your clients. And Donna did it perfectly.
Then we have Sandy Alexander who landed a nice GBP optimization for $199. With reputation marketing added on at $99 per month. Nice one!
Moving along to Remote Millionaire, Frank Caban, who turned a free AGM listing into a premium just by making a few phone calls. But that's not all. Because Frank also turned one of those clients into a $500 per month social media client. That's the way to do it!
And last but not least, the great Remote Millionaire, Norm "The Norminator", sold not one… but two clients… for a whopping $4,250 in sales! Norm is an absolute slayer and we are so happy for him. 
Well, there goes another great week of wins. 
If you'd like to write in your wins and be featured, you can do so inside of the Remote Marketing Agency Owners Private Facebook Group. Remember to use "#win" so we can feature you in next week's "Catch of the Week".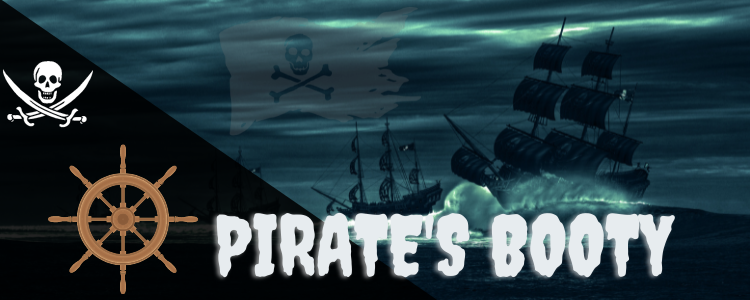 Welcome to "Pirate's Booty" – a curated stash of local marketing news and content for your reading pleasure.
Up first, Google just completed its rollout of the August 2023 core update. Which means, there's a chance your search rankings (or your client's search rankings) have been affected.
As always, this isn't something to be too concerned about.
Google often makes changes and as marketers we just have to adjust with the changing tide. However, if SEO is important to you and your business, it's always a good idea to stay up to date on the latest updates.
To do that, read this free article by going here:
Google Completes Rollout Of August 2023 Core Update
Up next, something totally different.
This one is all about the US Copyright Office asking the public to comment on AI. Specifically it's asking what you think of AI authorship, using copyrighted works to train AI, and more.
Obviously this isn't strictly business related.
But because AI is such an important thing in local marketing right now and for the foreseeable future, I figured it might be an interesting read. (And if you want to write to the Copyright Office, you should do so.)
Anyway, find out more about this here:

On this week's Aloha Friday Local Marketing Jam Session, we sat down for… 
A Rare Sneak Peek View Inside A 7-Figure Agency… Featuring Special Guest, Tim Van Der Sandt, AKA Nick Ponte Marketing's Very Own Operations Manager
This was actually Nick sitting down with Tim.
And together, they chatted a whole lot about running the daily operations at Nick Ponte Marketing.
You may know that Tim was a hire we thought a long time about making.
Because the truth is that a good operations manager is a big investment. But looking back, it's been one of the best investments we've ever made in our agency.
And if you want to know Tim's thoughts about running an agency (and he knows a whole lot about it), check out the Live Show replay right here:

Like I said up top, this week we went live for a very special presentation where we showed you how to have the structure of a 6-figure per year+ agency…
In just 6 months.
Yes, that is 100% true and possible.
It doesn't mean that after 6 months you'll be making 6-figures a year. (Although that is achievable in some cases.)
But what it does mean is that you can have the structure… the "bones" of a 6-figure agency.
Which is really where it's at anyway.
Because once the infrastructure is there… everything else tends to fall in place naturally over time.
So if you want to see how we did it…
And how many of our students have done it too…
Then tune into the replay here while it's still available:

All righty. That's all for now.
Thanks for playing this round of Shark Bites.
And remember to check out our free training above. It really is the best big picture overview of starting an agency we've ever seen anyone do.
Yes, we are biased.
But we put our heart and soul into that thing so we believe every word.
Thanks again and I'll talk to you soon!
Mahalo,
Tom Gaddis